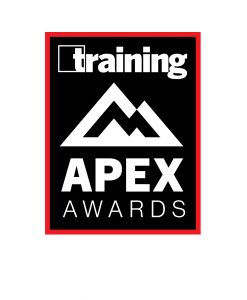 Wellspan Health created the Leader CARE Community to support its leadership community during the COVID-19 pandemic. It began with a question raised by the president and CEO: "What else can and should we do for our leaders?" This was the catalyst to create a committee led by WellSpan's senior VP and president of Philhaven, WellSpan's behavioral health hospital; director of the Employee Assistance Program; manager of Communications; and and Leadership Development team.
A team brainstorming session gave birth to CARE and the goal to build a leadership community to create a comfortable and safe space for leaders to build relationships, offer support, practice self-care, and participate in informal learning opportunities. CARE stands for:
Connect
Affirm
Reflect
Encourage
Program Details
The goal of the CARE Community was to give something back to leaders at a time when they were giving so much to their teams, the organization, and their surrounding communities. It was a time to take a pause, participate in self-care activities, and gather as people—not by title or rank in the organization. The hour-long session consisted of five questions, all in response to the year 2020 and the COVID-19 pandemic. The facilitator set the stage by first sharing reminders about maintaining confidentiality and respect. The following questions were asked one at a time:
What's been your biggest surprise over the past year?
When were you at your best?
When have you not been your best? OR What was the hardest part?
How do you take care of yourself?
What have you learned about yourself?
Facilitators allowed reflection time and asked leaders to speak if they were comfortable, with no pressure to participate. Common themes among leaders surrounded exhaustion, how to continue to provide care for their teams, how to find balance between work and home, and grief (both personal and professional). It became a sacred time of leaders sharing tears and laughter as they began to see each other in a new light as they validated feelings, built connections, and shared self-care strategies.
Each session concluded with the question, "What are you taking away or what was most meaningful in our time together?" The Leadership Development team repeatedly heard the following phrases: "Knowing that I am not alone" and "I appreciated the pause and reflection time." The Leadership Development team seized the opportunity to follow up with leaders who were struggling and/or coping with loss to offer additional support or share resources, including those offered through the Employee Assistance Program.
This was the first time in WellSpan's history that an informal virtual connection "reach out" was done for its leaders. This virtual effort allowed the organization to reach out to ALL leaders and offer them a venue to express their needs and be offered solutions in the here-and-now moments they were dealing with. Each day during the pandemic, leaders faced new challenges and changing CDC requirements. Team members were doing new work and working in a "new workplace"—whether remote, hybrid, or in an on-site setting like never before. The sessions were constructed to be comfortable drop-in sessions with the intent to not add pressure or more "work" but offer flexibility and ease of use for the leaders.
Leaders who participated took the experience back to their own teams so their teams could feel the same care and support. Today, the CARE Community concept has evolved into a CARE Community for New Leaders, which will be part of a new leaders onboarding experience. The community begins on the day of Leader Orientation and will meet quarterly throughout their first year.
Since the "community" approach was so impactful, other opportunities are being made available to not just leaders but all employees. WellSpan's intranet hosts a COVID-19 Information Sharepoint site for mental health and well-being resources. It offers support on an urgent and non-urgent basis, including the ability to connect "live" with a behavioral health specialist and/or participate in "community" sessions called Healing as One. These sessions use writing and the arts to reflect on and validate experiences for the purposes of self-care and healing.
Results
WellSpan has a goal of providing the highest level of support to its leaders and team members during the challenges of a pandemic. Meeting this goal was evidenced by the organization's ability to match the national benchmark metric (73 on a scale of 1-100) for work/life balance provided by Glint (WellSpan's engagement survey partner) as measured in WellSpan's end-of-fiscal-year survey in June 2021.