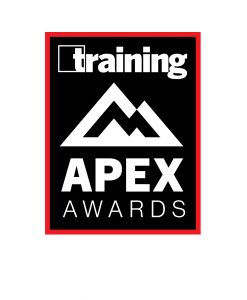 A culture of continuous improvement is essential to innovation and success at WellSpan Health. A significant step in engraining the Lean Management System into the culture required the implementation of Tier One Daily Engagement Huddles across the system.
Teams meet every day to reflect on yesterday, review work for today, discuss opportunities for improvement, and solve problems. Special focus centers on safety-related topics, and solutions are tested through the 4C process at the Tier One Huddle level. Signficant problems that cannot be easily resolved are elevated to the next level.
Program Details
Program training began with more than 1,400 WellSpan leaders at the Leadership Forum, who were responsible for cascading training and materials from one level to the next, ultimately reaching all 20,000-plus employees across the entire organization. Every employee of the organization was familiarized with Daily Engagement and the implementation of Tier One Huddles.
This undertaking required identification and training of huddle facilitators and coaches. Training for coaches and facilitators involved prework and completion of the Leadership Forum. Prework materials included a guide to Introducing Daily Engagement, the Huddle Board Toolkit, and video microlearnings demonstrating sample Tier One Huddles. The four-hour Leadership Forum separated participants into breakout rooms based on their roles (facilitator/coach), where they participated in an interactive instructor-led workshop. Coaches were provided tools to help ensure that facilitators had what was needed to implement huddles across their departments and guide them on developing huddle metrics. Facilitators were trained in huddle implementation and provided tools to share information with staff across the system.
In addition to encouraging daily engagement and ownership, huddles serve to identify shared learning opportunities. Shared learning includes identifying opportunities for improvement (OFIs) of value across the system, and sharing them in monthly Improvement Report Outs, and documenting safety-related OFIs in the System to Share.
Once deployed, leaders attend huddles and complete a behavioral assessment form evaluating huddle facilitation, metrics discussed, and engagement. In addition, a new tool was created to document and capture the date, location, virtual link (if available), and time of every huddle, so any leader has the ability to attend any Tier One Huddle across the organization.
Initially, leaders visit huddles within their scope of discipline and complete behavior assessment forms providing feedback on metrics and engagement. Then leaders visit huddles outside their scope to continually learn from other areas and bring the ideas back to their units.
Immediately after the forum, participants had access to the Lean Management System Daily Engagement Resource Site that contained additional examples and resources. Biweekly Lunch and Learns consisting of Q&As and best practices were hosted for two months following the forum. Huddle implementation was monitored monthly, and struggling departments received one-on-one assistance from a Lean team member.
Results
WellSpan exceeded its fiscal year 2022 goal, achieving 94 percent of identified Tier One Huddle facilitators actively facilitating Daily Engagement Huddles. The organization also surpassed its engagement goal, achieving a 79 percent daily engagement favorabiity rating on the employee satisfaction and engagement survey.
Patient safety is a benchmark measure for healthcare systems. Some 21 Improvement Report Out topics and 3,574 System to Share entries identified safety issues and shared their solutions across the system. This contributed to WellSpan exceeding its FY'22 zero harm goal of 23.85 or fewer serious events per month, achieving nine such events per month in the last quarter of FY'22.