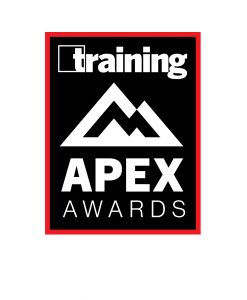 Within Western and Southern Financial Group's Leadership Operating Model, the Multipliers and Contributing Like a Multiplier trainings focus on behaviors that multiply the individual talent and talent around others and consider what would be possible if the firm got twice the intelligence and contribution from each associate.
Multipliers training was cascaded through the organization beginning with executives, then rolled out to all managers and individual contributors who manage and influence projects, totaling 556 leaders. Contributing Like a Multiplier is provided to all individual contributors within the organization, totaling 1,950 associates.
Program Details
Multipliers defines how the organization wants leaders to coach and enable associates by:
Realizing the impact their leadership and coaching has on engaging talent
Increasing coaching skill proficiency to enable associates to take ownership and accountability of their performance
Reinforcing behaviors that align with the guiding principles of the company's culture
Strengthening associate engagement and driving organizational outcomes
Contributing Like a Multiplier defines how the organization wants individual contributors to:
Own their intelligence and contribute their best thinking and work
Build resilience and break the diminishing cycle
Learn tools and skills they can use to multiply their talent and the talents of those around them
Western and Southern connects Multipliers to how employees execute the work they do every day and lead with either positional or personal power—whether it is defining native genius, identifying stretch opportunities for development, coaching associates through OpEx, or owning engagement action plans and speaking to cultural principles. Western and Southern has been intentional in setting the expectation of creating an environment that enables its associates' best thinking and work at the manager level. And with Contributing Like a Multiplier, the company is setting the environment for all of its contributors to sustain that environment.
Multipliers is not about leaders and individual contributors doing more, it is about "doing different." Part of the training is a six-hour simulation, which focuses on moments. These moments are situations and interactions associates face when working with teams and leaders. The moments give the participants practical application of the Multipliers mindset they can begin to execute on immediately.
To support the launch of Contributing Like a Multiplier, the Talent Development Team hosted an in-person hub event that included various stations led by leaders throughout the organization to engage associates in Multipliers content. One station, Ask a Multiplier, gave associates the opportunity to ask leaders about their experience with Multipliers and what to expect when they register. Knowledge Cafés also were hosted to reinforce each Multiplier discipline.
Multiplier language was crafted into the existing effective leadership goal to directly assess leaders' performance in their interim and annual reviews. In each area where OpEx is deployed, how well leaders are multiplying their talent is assessed in their overall OpEx score, which is a key metric for the organization.
Results
Western and Southern achieved:
An increase of 4 percent from 2019 to 2021 in leaders exceeding/far exceeding expectations in the effective leadership goal of Leading as a Multiplier.
An increase of 10 percent in the Manager Effectiveness score on the firm's 2021 Engagement Survey.
An average 10 percent increase in 2021 in OpEx scores for areas where this training initiative was deployed.
An internal promotion rate of 38 percent.