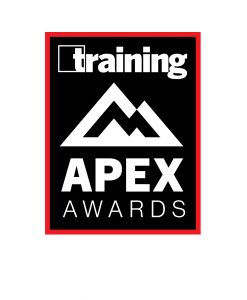 In 2020, Compass One Healthcare moved its diversity, equity, and inclusion (DE&I) trainings from online, self paced eLearnings to interactive unit-based conversations and monthly dialogues. The Talent+Development function worked with Compass One's Diversity and Inclusion Action Council (DIAC) to design and develop content for monthly toolkits to be distributed within the organization to spark conversations around DE&I. The framework encompasses three guideposts: Learn, Listen, and Live It.
Program Details
With design and content support from Talent+Development, Compass One Healthcare's DIAC produced 11 toolkits from August 2020 through June 2021 covering 14 different cultural and heritage topics; 13 diversity, equity, and inclusion topics; and 11 feature stories demonstrating how the organization's community is "living it." The interactive toolkits include games, podcasts, videos, and content talking points to facilitate meaningful conversations.
Monthly sessions are held for Compass One's Inclusion Ambassadors and HR teams to preview the content with a "train-the-trainer" approach so they can share the information with their teams and facilitate training within Compass One's accounts to promote an inclusive environment. Each month's toolkit is followed up via the NUDGE mobile app.
Compass One's SVP of Human Resouces is the overall sponsor of the program and was a key member of the initial design team for the toolkits. The VP of Communications is involved in the strategy and monthly communications to market and deploy the toolkits. And the organization's CEOs, division presidents, and regional vice presidents help market and reinforce the importance of these learning and development toolkits in their videos, vlogs, and updates.
Results
The organization received more than 3,000 responses through the NUDGE app in one year. And results from Compass One's 2020 Your Voice People Survey showed an overall favorable rating of 76 percent for the inclusive culture category.