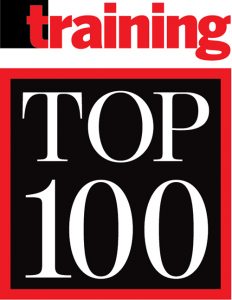 In 2019, technology and manufacturing integrator and value-added-distributor Bell and Howell, LLC, implemented a formal new hire mentorship program to replace its prior informal program that was implemented in 2016. The program aims to accelerate the learning curve and productivity of new hires. All Service Solution new hires who work remotely are expected to participate in this program.
Program Details
Each new customer service engineer (CSE) is assigned a mentor. Mentors are chosen using the following criteria:
An associate who excels in opening and closing of calls
An associate who is a subject matter expert (SME) on the product(s) the mentee will be working on
The associate has the bandwidth to be a mentor.
Geographic location within the district
Typically, after the initial onboarding process—but before a new hire participates in a certification or training course on a specific product—they will shadow a mentor at the site and with the equipment they will be servicing. This shadowing/mentorship process provides the new hire with more context when participating in the training course. Once the new hire completes their training/certification, they continue shadowing their mentor until they demonstrate proficiency in the tasks and processes required.
The new hire and the mentor are provided a shared checklist to ensured clarity and consistency. This checklist includes:
Customer service skills and soft skills expectations
Introduction to customers and geographical team
Evaluation of technical abilities, ensuring they have the correct tools to succeed
Review of how to order parts
Technical processes for taking, managing, and escalating service calls
Overall professionalism expectations
Mentors are responsible for ensuring the CSEs are trained on and demonstrate specific critical tasks and milestones within a defined 60-day timeframe. During these activities, the mentor evaluates the new hire on their skills and provides coaching and feedback to improve performance. Safety and technical programs essential to the new hire's success also have been integrated into the mentorship checklist.
By utilizing its new centralized remote communication systems, Bell and Howell can provide peer feedback and technical assistance from both the home office and geo-locationally.
This program is documented and tracked using Bell and Howell's learning management system (LMS). In addition to monitoring the certification/training process, the organization tracks the mentorship program's completion. Upon program completion, the completed checklist is uploaded into the LMS and becomes part of the new hire's permanent transcript.
Long term, the mentee is integrated into both the geo-locational community and specific product communities of practice. If they show proficiency in their job and meet all the criteria for becoming a mentor themselves, they are inducted into the program as one. Their mentor, who has been responsible for introducing and supporting this initial integration, often will transition into a support/peer role as the new hire progresses in their career but remains available should ongoing questions or issues arise.
Results
Employee Satisfaction Survey results include:
76 percent of new hires feel there is someone at work who encourages their development.
76 percent of new hires have had opportunities at work to learn and grow in the last year.
79 percent of new hires would recommend Bell and Howell as a great place to build a meaningful career.
In addition, the employee turnover rate dropped by 60 percent, to 9.6 percent, in the first six months after the formalization of this training program.