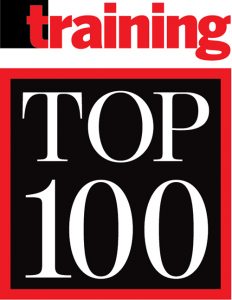 In a crucial response to the COVID-19 pandemic, used car retailer CarMax, Inc., developed a new alternative delivery process called CarMax Curbside that protected associates and customers while complying with government mandates.
This process enables customers to complete the car buying and selling experience while adhering to social distancing practices. Customers don't have to go inside the store or make contact with a CarMax associate. They save time by completing most of the process online in advance—including selecting a vehicle, getting pre-approved for financing, and getting a trade-in offer on an existing vehicle, if applicable. The option to take a solo test drive of the vehicle prior to purchase is available.
CarMax deployed this process and training to 180-plus locations for 3,754 associates in a short period of time. Training materials were tailored to socially distant communication, and training efficiencies were implemented to expedite rollout.
Program Details
COVID-19 government mandates related to store closure and/or capacity restrictions required CarMax to act quickly to retain the ability to sell cars to essential workers and customers in need. The CarMax Curbside model addressed building closures, aligned with new marketing efforts, and solved challenges related to reduced staffing levels at the store.
Following the rollout of Curbside training, associates completed role-plays with their managers. Managers also conducted observations of the learned behaviors on a regular cadence. Senior leadership completed an observation checklist and one-on-ones with associates during store visits.
Feedback sessions also were conducted with advisory council members regarding input they had received from associates and customers. The suggestions culminated into another iteration of the Curbside process introducing several enhancements and an updated training module, which went live nationwide on August 4, 2020.
The new delivery method is being integrated into daily business, including new associate onboarding, as it becomes more commonplace in daily options. This includes sustainment observations and feedback surveys from associates on a regular basis. In addition, CarMax has regularly occurring, ongoing iterations on the process by a select team of Home Office associates.
The CarMax Curbside process was guided by senior Marketing leadership, including the AVP of Corporate Strategy & Transformation Leadership, AVP of Product Management, VP of Marketing Strategy, VP of Business Operations, AVP of Sales Operations, and VP of Business Operations.
Results
The business goal was to offer Curbside at all 220 CarMax locations, selling vehicles using a safe, socially distant, and expeditious process. The aim is to limit person-to-person contact with specific goals to:
Reduce in-person training time by 50 percent
Reduce customer transaction time by 20 percent
The new Curbside training program resulted in a 78 percent reduction of training time and decreased the average customer transaction time from 45 to 60 minutes in the Business Office to 35 minutes at the curb—a 29 to 71 percent reduction.
By May 2020, Curbside sales represented up to 10 percent of overall sales.