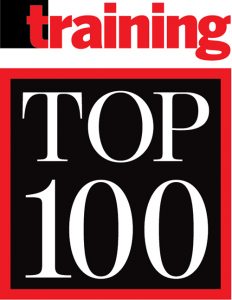 Workforce development through structured apprenticeship training programs is one way Colorado Springs Utilities builds its own internal pipeline of talent. Colorado Springs Utilities maintains 14 formal apprenticeship programs for 80 to 100 apprentices to support operations across the four-service municipality providing electric, streetlight, natural gas, and water and wastewater services to customers in the Colorado Springs region.
Program Details
The apprentice training programs are coordinated by Colorado Springs Utilities' in-house university, which provides initial orientation to each new apprentice and monitors them throughout their program. Apprentices progress throughout their program, taking on higher-level tasks of increasing complexity as they demonstrate increased proficiency and productivity.
Workforce Development coordinators provide reports to Apprentice Committees, which evaluate apprentices every six months to ensure progress throughout their program. Coordinators schedule apprentices into classes and check in regularly with their apprentices to answer questions and serve as a resource to set them up for success. Apprentices must perform a Task Performance Evaluation to prove they understand how to complete required tasks. The utility currently is working on a journey-level training program that would provide skill-based testing for all journey-level employees each year to ensure they are maintaining the skills learned during the apprentice program.
Monitoring on-the-job training completion, proctoring knowledge assessments, and tracking Task Performance Evaluations are the primary workforce development methods to ensure success. This structured, documented approach ensures both the safety of the employee and that the equipment and systems are operated in a safe and competent manner in accordance with established procedures, standards, and guidelines.
Leadership at all levels in the organization is involved in the apprentice programs. Section supervisors lead and participate on apprentice review committees every six months to validate apprentice advancement. Managers and general managers participate on many apprentice review committees and are responsible for signing off on the final decision to advance an apprentice.
Results
The utility continues to receive recognition from the Department of Labor as a leader in apprenticeship programs for demonstrating high-quality program instruction, adhering to Standards of Apprenticeship, maintaining appropriate journey-to-apprentice ratios, and achieving a high promotion rate.
Employees demonstrate Level 4 results through maintaining the skill set for their craft and performing their jobs as journey-level employees by delivering safe, reliable utility services. Results include 129 apprentice step promotions and 17 advancements from apprentice to journey level in 2019.