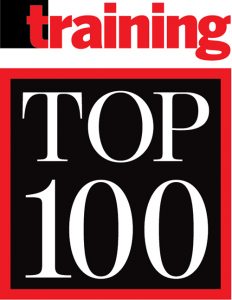 In 2020, healthcare provider DaVita Inc. redesigned the courses featured in its new hire onboarding and annual refresher compliance curricula to be microlearnings. The six to eight self-paced e-learnings aim to mitigate regulatory risk in common scenarios teammates face on a daily basis.
Program Details
The courses, each no longer than 12 minutes, are designed to focus on more discrete topics and risk areas. The move to microlearning allowed DaVita's Compliance Training Team to develop courses that can be resusable learning objects. In addition, these courses were redesigned to be more scenario-based, offering real-life examples as a means of presenting certain topics or action items. Compliance department senior leadership—chief compliance officer, vice presidents, and senior directors—reviewed the course topics and and provided feedback on each of the courses ahead of deployment.
The Compliance Training Team rounded out the courses' development by creating personalized learning branches in three of the eight courses. Learners select from more than eight unique business units and work through examples that most resonate with their line of business or daily accountabilities.
Supervisors of DaVita dialysis centers are encouraged to not only monitor employee completion, but also to engage with their teams about the training in an effort to align on common themes and reinforce critical concepts and calls to action.
Communications disseminated both companywide and to select audiences reinforce key compliance themes and cite the self-paced courses available for self-enrollment, should the recipient be interested in revisiting a particular topic via training.
Results
In 2019, more than 57,000 teammates, contractors, medical directors, and joint venture partners completed compliance training as part of their annual requirement. This equates to 115,000-plus hours of training. Following the launch of this training program, the average number of Compliance Hotline calls increased by 19 percent and QUESTionLine calls increased by 28 percent. The Compliance Hotline and QUESTionLine are, respectively, avenues for reporting compliance concerns and asking compliance-related questions.
The reduction in overall seat time for the courses responded to a direct ask from DaVita executives. The curriculum overhaul allowed more than 53,000 employees to reduce their time away from their patients and/or daily obligations.