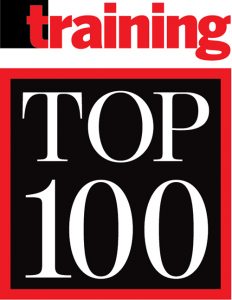 Branch teams are financial services company Edward Jones' largest global associate population—more than 19,000 financial advisors and 16,000 branch office administrators—and only revenue source. The firm's new BOA (Branch Office Admistrator) Onboarding is targeted at new branch office administrators. Prior to the program's introduction, branch office administrator training was largely self-directed and supported by a one-to-one relationship with a branch office administrator mentor. Some new hires indicated they felt isolated learning on their own and wanted more time to prepare for their new role before interacting with clients.
Program Details
The new BOA Onboarding is a six-month online and virtual instructor-led training (VILT) program designed to provide dedicated time for onboarding that incorporates flexibility to complement the branch office administrator's experience while meeting branch, region, and market needs. More than 60 experienced branch office administrators, and a few financial advisors and home-office associates, co-created the content and participated in concept testing and piloting.
Branch office administrators are grouped into cohorts of 25 and supported by a regional mentor coordinator. The first two weeks of training are dedicated to helping trainees become proficient in foundational and beginner-level work around the five core elements of the branch office administrator role, understanding their role, building their business acumen, and learning about Edward Jones—prior to supporting clients and the branch. Trainees spend the next two weeks putting this new learning into action before spending another 21 weeks completing the following "paths to proficiency":
Appointment process path (5 weeks)
Client relationships path (4 weeks)
Digital client experience path (4 weeks)
Branch business planning path (4 weeks)
Client and branch processes path (4 weeks)
A VILT session launches each path, followed by a series of online courses and activities. While the trainees receive a recommended schedule, if a trainee or a branch team needs training on a particular topic the trainee can easily jump ahead and access the on-demand, off-the-shelf online training modules, as needed.
Every four to six weeks during the onboarding, trainees start a new training path. Prior to beginning each new topic, trainees and their financial advisors receive an e-mail reinforcing expectations about the upcoming path.
After the six-month training is complete, trainees are reviewed by their financial advisors. Upon a successful review, the trainees are promoted to full-fledged branch office administrators. After onboarding is complete, all training going forward is branch team training, where both branch office administrators and financial advisors are invited to training programs together.
Results
Branch office administrator first-year attrition was 16.9 percent in December 2018. As Edward Jones put into place elements of the new BOA Onboarding program throughout 2019, it steadily decreased until it reached 15 percent in November 2019 when the program was officially launched.
By August 2020, BOA first-year attrition had decreased to 13.6 percent—historically, the lowest-ever BOA attrition rate.
The cohort training format produced 3.5 full-time headcount efficiencies, which has allowed Edward Jones to reinvest the talent resources into other training efforts.