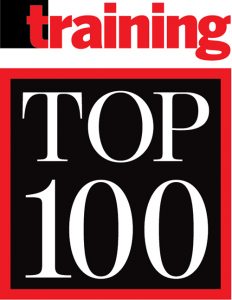 Fisher Investments' Outside Sales Persons (OSPs) are responsible for inflows supporting sales goals. Each OSP has personalized annual goals and last year added a goal to adapt to conducting business virtually—an unprecedented shift from conducting face-to-face business. The Training group updated the existing sales training program and trained the entire salesforce on how to use new technology and engage prospective clients in a virtual environment.
Program Details
Previously, after two weeks onsite, post-classroom training for new OSPs focused on operations and fundamentals, then shifted to building confidence in the sales process through mentoring. New OSPs shadowed senior OSPs, with meeting preparation support for three to six months. Mentors and tenured OSPs joined three ride-along trips for real-time coaching, usually six to nine meetings in total. The process was modified for each OSP's needs.
Scalability was paramount in transitioning to the remote sales environment. Fisher Investments couldn't onboard OSPs in person or host its twice-yearly OSP Summits.
Sales training continued to provide mentoring and coaching through each phase of the sales process. With a focus on virtual learning, the Training group incorporated videoconferencing technology, digital tools, visual aids, and virtual ride-alongs. Coaches supported these efforts, using mock scenarios and adapting the sales process to incorporate the new tools. Coaches completed approximately 150 meeting preparation sessions during the year, each lasting 30 to 60 minutes.
As coaches were challenged with teaching virtually and adapting the sales process for virtual meetings, the emphasis expanded beyond learning how to transmit information using new tools to ensuring all OSPs understand the prospective client. This led to an emphasis on coaching and feedback through mock calls, followed by real calls to recognize personal cues a prospect may be communicating.
Results
As a result of the training and remote sales process, new OSP effort metrics rose to all-time highs. Reduced travel time translated into more phone meetings. Activities tracked on prospective leads were up 11.6 percent month-over-month and 48.5 percent year-over-year. Total held meetings were up 17.7 percent month-over-month and 77 percent year-over-year.
Facing a near 30 percent stock market drop in one month, and news that 30 percent of U.S. investors over age 65 liquidated their entire accounts between February and May 2020, it was critical to coach clients to not make emotional decisions. Although Fisher Investments did not experience these precipitous drops, it saw the issues and prepared. New OSPs actually increased month-to-month sales from December to July 2020 on a per OSP basis. Externally hired OSPs with less than one year in tenure hit all-time high production numbers in June, with funded assets per OSP +49 percent month-over-month and +31 percent year-over-year. Signed assets per OSP were +32 percent month-over-month and +14 percent year-over-year.
Fisher Investment's training approach shifting OPSs to remote meetings led to onboarding 7,000 new clients, 10 percent more year-over-year.