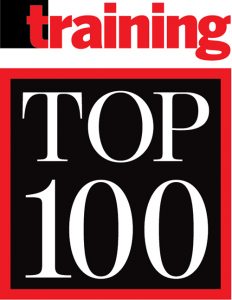 Understanding that a company whose leadership reflects the diversity of its industry and customers is enabled to outperform non-diverse companies, HD Supply Facilities Maintenance launched in 2019 a new Diversity and Inclusion (D&I) program called the "Inclusive Leadership Series."
The audience for this training program included the maintenance, repair, and operations (MRO) distributor's entire senior leadership team, followed by courses for director and senior director associates.
Program Details
The Inclusive Leadership Series is a three full-day program conducted in a cohort structure. Participants increase their awareness, understanding, knowledge, and skills to enable them to drive and reinforce a more diverse and inclusive culture and workforce. This endeavor was a new project for the company as it began to shift priorities to include a more established Diversity, Equity, & Inclusion (DE&I) lens.
With sessions occurring over three months, participants learn progressively, with the opportunity to practice and apply learnings from each session. Emphasis is placed on hiring, promotion, and retention practices and mindsets to help increase diverse representation throughout the company and especially within leadership. Course participants are encouraged to engage in facilitated discussions on topics such as racial and gender biases that historically were avoided in most professional settings.
While structured content is in place, the course facilitators adapt content delivery and placement in real time to meet attendees where the greatest need for discussion is identified. Facilitators also employ a method of positively challenging attendees to push their patterns of thinking further and cause them to re-examine previously held beliefs.
Following each session of the Inclusive Leadership Series, participants receive handouts reinforcing concepts covered in the session and checklists so they can monitor their behaviors against the content learned in the session. Additionally, following completion of the full program, participants attend regular check-ins with course facilitators.
Results
One goal of the program was to increase diverse leadership throughout the company, in part to help spur double-digit sales growth. As a result of this training, HD Supply hired a female vice president of Sales, and saw a 15 percent increase in revenue in 2019. This increase in revenue resulted in an overall sales growth of 5 percent in 2019.