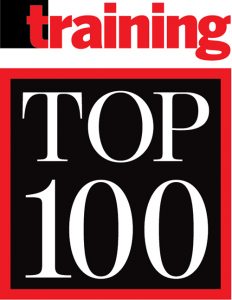 Huntington National Bank's strong desire to support the growth and development of its colleagues led it to make significant investments in degree-completion programs. The bank offers tuition "PRE-imbursement" through university partnerships for qualified colleagues.
Program Details
Huntington National Bank partners with colleges to design an affordable plan for colleagues to obtain their degree. The organization strives to keep the cost below $5,250, which essentially means ALL costs are covered for participants. In addition, Huntington PRE-imburses the cost—meaning the bank pays invoices directly from the institution—versus colleagues paying and getting reimbursed, so participants have zero out-of-pocket costs.
Huntington continues to expand these programs and currently offers programs in conjunction with Columbus State Community College, Franklin University, and Western Governors. The pre-imbursement programs are available to mid-level colleagues and below, in good performance standing, with at least one year of tenure at Huntington.
Some program examples include:
Exact Track Program: Huntington implemented an accelerated business degree program in partnership with Columbus State Community College (CSCC) and Franklin University (Franklin). Colleagues earn two degrees upon completion of Exact Track: an Associate of Applied Science in Business Management from CSCC and a B.S. in Business Administration from Franklin.
This program is offered in cohort fashion and is delivered onsite at Huntington's Gateway location in Columbus. It is an in-person, evening program for which the bank provides the facility and equipment and instructors come to the location for the courses, providing a convenient option for local colleagues to obtain their degree. In addition, a student advisor is onsite a few days a week to provide guidance and support for colleagues.
Program participants come from many business units. There are 25 colleagues from various lines of business in each cohort, with two new cohorts beginning each year. Participants are from a specific compensation/salary grade level or below and must meet criteria established by Huntington and the academic institutions. This program is pre-imbursed for all cohort participants.
WGU: Partnering with Western Governors University, Huntington offers an accelerated degree- completion program. This online program is ideal for colleagues with some college credits already completed. It is self-paced and allows students to progress within defined parameters to help align to their lifestyle. As an online opportunity, this option benefits colleagues from across the footprint and serves up to 100 colleagues yearly. Huntington also pre-pays up to $5,250 for each colleague, making this an affordable option for degree completion.
For both programs, regular celebrations are held for program milestones, including periodic articles published on Huntington's intranet site. Managers also are involved in the selection process and support colleagues during their education journey. Achievements are discussed in ongoing performance conversations.
Results
In manager surveys, 92 percent of managers agree that their colleagues have maintained or improved performance or engagement while balancing job-related responsibilities throughout the duration of this program. Some 69 percent of managers observed their colleagues using new skills related to the content covered in the program.
To date, there is a 99 percent retention rate for colleagues in these programs. And 5 percent of Exact Track colleagues have received promotions since beginning their program.