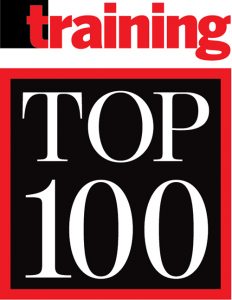 The Real Leadership Program is a comprehensive strategy for how commercial real estate firm JLL builds leaders at all levels. As part of JLL's People Strategy to retain diverse talent through strong leadership, career growth, and differentiated rewards, the program impacts the firm's entire Americas organization and has begun to expand to its EMEA and APAC organizations.
Program Details
JLL believes all employees can be leaders—whether they are leading self, leading others, leading leaders, or leading the organization.
The backbone of the Real Leadership Program comprises JLL's six leadership capabilities, which apply to all employees:
Think Big
Drive Change
Help Others
Inspire Others
Business First
Get It Done
These capabilities were determined via external research into what the best companies are doing, the firm's own research on the future of work, and interviews with more than 200 senior executives about what JLL's people need, capabilities-wise, for the firm to be successful well into the future.
Specific offerings through the Real Leadership Program include:
Leading Organizations: An opportunity for JLL's 100 top executives to participate in a leadership development program with Stanford University.
Leading Leaders: A three-month program focused on developing leaders with a focus on authentic leadership and inspiring others to drive change and think big.
Leading Others-Advanced: A nomination-based program for high-potential managers to advance their leadership skills.
Leading Self: A coaching program offered in partnership with www.betterup.co, a disruptor in the coaching space, in which participants are given a year of free coaching.
The Real Leadership Program includes e-learning, Webinars, in-person training, assessments (i.e., 360-degree assessments, Herrmann Brain Dominance, Strengths, Hogan, etc.), mentoring, and coaching.
Given the pandemic challenges of 2020, JLL's Real Leadership platform had to pivot 180 degrees to meet the demands of the business. JLL transitioned all in-person training to virtual. In April 2020, the firm launched JLL Virtual Learning, powered by LinkedIn Learning, to supplement its Real Leadership Program and respond to the need to provide virtual learning during the pandemic.Leveraging Adobe Connect's breakout room capabilities, JLL was able to deliver many of its nomination-based signature manager and leadership programs 100 percent virtually, achieving similar scores to past in-person programs.
Results
Programs averaged a 4.7 overall score (on a 5-point scale) and a 4.8 facilitator score.
A critical part of the Real Leadership Program is the ability to measure true results that are moving the needle on key strategic people metrics. JLL built a "Real Leadership Dashboard" that ties its training activities to key business metrics to demonstrate the impact training is having on bringing the firm's people strategy to life. Results include:
87 percent retention rate of direct reports for managers who took at least one Real Leadership course
50 percent of promotions were for direct reports of managers who completed at least one Real Leadership course
61 percent of direct reports of managers who have completed at least one Real Leadership course are diverse, vs. 46 percent of direct reports of managers who haven't completed a course
Get our newsletter and digital magazine
Stay current on learning and development trends, best practices, research, new products and technologies, case studies and much more.