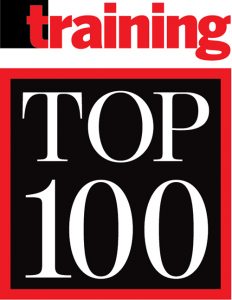 When the COVID-19 pandemic forced most of maintenance, repair, and operations (MRO) business Kimball Midwest's internal staff to work from home and prevented many of its sales representatives from going out to visit customers in March 2020, the company went to work on creating hour-long, live online trainings for them. The goal was to have more than 50 percent of sales representatives—approximately 550—participate in at least one live online training.
Program Details
This was the first time in the company's history that it hosted any online training classes, and these were live. The trainers and support staff in the Training department had to quickly learn how to use WebEx and maximize it for each specific training.
Each week, a schedule was distributed through the Communications department to all sales representatives in the company. The reps then e-mailed responses to sign up for training classes. These classes were on a wide variety of topics. There was training on specific product lines, such as fasteners or cutting tools; others on go-to-market strategies and the company's Focused Approach; several classes on the "R Factor"; and an "Ask the Trainer" class for any questions that didn't fit into any of the other offerings.
The company's CEO sat in on initial meetings explaining the Training department's plan to keep sales representatives engaged and encouraged while not being able to see customers. He provided intitial feedback and support to help get buy-in from the sales representatives.
Sales representatives continue to learn new information and keep their brains refreshed on Kimball Midwest's go-to-market strategies, as well as leadership and culture trainings. In the long term, the organization has a continuous buy-in to online training and has been able to extend it into some of its typical in-person classes, such as its Account Development Workshop and fluid flow. Last year, the company hosted five full Account Development Workshops with 52 participants and had two fluid flow classes with 20 participants.
Results
Kimball Midwest hosted 319 training classes with a total of 3,355 attendees. As a result, during these challenging times, the Training department racked up significant cost savings by moving training online quickly and efficiently.