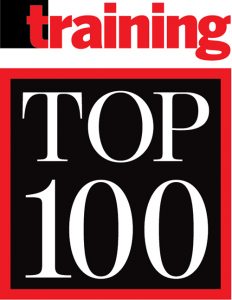 In 2018, Western & Southern Financial Group's Knowledge Services (KS) Program transformed to meet evolving business and development needs. In 2019, distinct approaches were designed, developed, and successfully piloted and then made available to the broader enterprise. The result is a maturing KS function that incorporates multiple tools to support organizational learning at the individual, team, and enterprise level.
Governed by key members of the C-suite, each of these approaches provides leaders with frameworks and best practices while remaining flexible to address their unique needs. The program has supported nearly 30 unique client groups across the enterprise. Multiple projects have been cross-functional to improve collaboration, knowledge sharing, and expertise distribution across shared-services organizations and lines of business.
In partnership with Governance, it was determined the KS team would deliver 20 successful projects per year across the enterprise. Additional key performance indicators included time savings, cost savings, and risk mitigation.
Program Details
The most mature workstream in Western & Southern's KS Program is the Knowledge Transfer (KT) program. As teams complete projects, single points of failure are mitigated and teams receive a repeatable process to share critical knowledge and skills. Most teams additionally use KT to create onboarding and development plans for future associates to reduce time to competency.
The KT aspect of the KS Program includes a four-step approach, where teams capture and share knowledge in a short-term project format. The four steps are:
Identify
Implement
Initiate
Inspect and Innovate
During Step 3, teams participate in weekly knowledge transfer sessions where they capture unique and critical knowledge from subject matter experts (SMEs) and also identify potential innovations to explore. In Step 4, teams apply their newly gained knowledge and skills while exploring innovation opportunities.
Leaders complete a heat map outlining the critical knowledge and skill areas for their teams. This tool is updated quarterly to provide up-to-date views of their talent. Managers, project team members, and project facilitators also incorporate KT into their goals. This ensures that heat maps and KT plans are updated on a quarterly basis, along with fostering a knowledge-sharing culture.
Results
The KT Program partnered with Talent Acquisition to complete two projects within their business area. The outcome of these projects included:
Mitigating two single points of failure, providing continuity for the team through shared knowledge and best practices.
A summary of best practices that will enhance team effectiveness going forward, as well as time to competency during onboarding.
The leader of the team was able to gather information on the project that influenced the way they will reorganize the structure of their team. This will allow for further continuity and risk mitigation.
The projects revealed a path for succession planning and opened the door for further Knowledge Transfer opportunities to make better and faster transitions later.
Both project facilitators were upskilled to run KT projects, gaining facilitation, project management, and KT skills. This provided career development and personal growth for the project facilitators.
The KS program has helped clients realize a 30 percent reduction in redundant work, has mitigated 17 single points of failure, and increased time to proficiency by 50 percent for some teams.