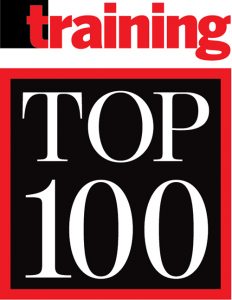 FORUM Credit Union's Retail division represents more than 50 percent of its employees, directly impacting the member experience. Preparing a pipeline of capable, future branch managers is crucial for long-term organizational success. FORUM's Organizational Development and Retail leadership partnered to develop a strategic development path for Retail staff members seeking to expand their FORUM career through branch management.
The Manager-in-Training (MIT) program has existed for several years with consistent success. In fact, more than 60 percent of MITs are promoted from within, typically from a member relations specialist (account opening/loan origination) or senior member advisor (head teller) role. However, a review of performance data, growth drivers, participant feedback, and retention metrics identified deeper development potential, resulting in expansion to a robust 12- to 18-month rotational experience.
Program Details
Within the rotational program, MITs perform branch duties while building additional operational and management experience. Mentorship, leadership development, and other experiences are included while preparing these leaders for management.
MITs are immersed through development in three primary areas:
Branch Rotation: Many MITs begin the program after working in one branch throughout their tenure. Exposure to new people, member demographics, and other nuances expands perspectives and eases the challenge of "peer-to-supervisor" transitions. Operational duties are still expected, particularly in the first six months of the program; new responsibilities and on-the-job learning opportunities are layered in, building deeper skills, knowledge, and experience.
Leadership Development: To prepare for management roles, MITs begin assisting existing managers with daily duties such as scheduling, coaching, member escalations, sales contests, and meeting facilitation. MITs attend monthly meetings, led by the AVP of Retail. Additionally, MITs are included in FORUM's manager development program, Peer-to-Peer, to build cross-functional relationships and leadership skills. As their direct manager, the AVP of Retail provides one-to-one coaching throughout the program.
Management Readiness: The typical MIT timeline is 12 to 18 months, or until a management position opens. During this time, MITs build confidence by assuming management duties such as vacation coverage, floating to assist in busy/shorthanded branches, and assisting with special projects. This prevents frustration when immediate promotions aren't available.
MITs also participate on cross-functional projects for innovation, research, change management, and member experience.
Reinforcement includes cohort support, frequent coaching, and online discussion/resource sharing via the company's intranet. MITs perform in a sales/incentive-based environment, so balancing personal goal attainment with developing/coaching others is a top priority.
Results
Behavior changes are evident through qualitative observations such as maturity, critical thinking, agility, and accountability, as well as more frequent coaching. On-time performance coaching check-ins increased from 92.7 percent  in 2018 to 98.3 percent in 2019. Some 87 percent of employees stated, "My supervisor helps me develop to my fullest potential."
Business impact results include:
Eight MITs have been promoted since August 2019, three of them into permanent leadership roles.
Some 63 percent of current MITs were promoted from an entry-level Retail role.
The 2019 member satisfaction survey shows a 2 percent increase in overall satisfaction, to 93 percent. Some 57 percent of members indicated that a key differentiator for FORUM is "prompt resolution of problems"; MITs directly impact this metric.