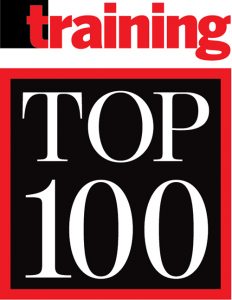 All new Mariner Finance employees are enrolled in the revamped Welcome Aboard program on their first day. Company senior vice presidents contributed to the redesign of Welcome Aboard Program content, offer guidance, and champion the program across the organization.
Program Details
Mariner Finance's CEO recorded a unique message for the Welcome Aboard Program, welcoming new hires and defining the mission and values of the organization.
Welcome Aboard now uses a new format for all of a new employee's management check-ins. This learning management system (LMS) feature allows the organization to deliver customized directions and pre-select management options and required fields for managers to complete before the process is marked finished and the new hire progresses.
On-the-job (OTJ) features of the LMS shift the locus of control to the learner. When ready, the learner uses the LMS' OTJ system to alert their manager simply by selecting their name from a list, which immediately sends a notification to the manager to check in with the learner. The LMS simultaneously generates the necessary fields on the OTJ activity for completion:
Completed/failed
Date of meeting
Notes
Upload documents reviewed
Manager check-ins at day one, week one, week two, week three, and week seven serve as short-term reinforcement, cementing Welcome Aboard knowledge and making Mariner Finance subject matter experts (SMEs) accessible to new employees.
System updates, training supplements, and annual loan closing recertification aggregate long-term reinforcement. Loan Closing comprises phase 2 of Welcome Aboard training, with system comprehension and proficiency in closing loans as key learning targets. Annual Loan Closing Training updates, reinforces, refreshes, and recertifies employees with similar material to the initial training, except without the activities.
Results
Upon completion of Welcome Aboard, branch operations employees are certified loan closers and are able to close loans independently. Mariner Finance has company requirement of loans per employee—its average per employee is surpassing expectations. Some 97.78 percent of field employees are certified to close loans and they bring in an average of 14.35 loans per person per month.
Those who have completed the new Welcome Aboard training, and are approved loan closers, have added approximately 3 percent more loans each month than in prior months.