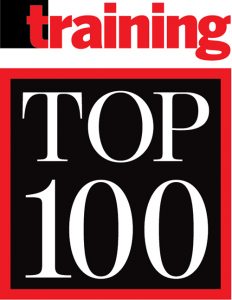 Electric utility Midcontinent Independent System Operator, Inc. (MISO) set specific goals of increasing promotion readiness within its director pipeline; creating more agile, well-rounded senior leaders who can lead in a variety of different functional areas; and improving the performance of existing leaders.
MISO began by evaluating its current leadership state, pipeline, and performance, then determined the gaps and created a vision of the MISO leader of the future. The utility then created the Leadership Academy to serve as the cornerstone of this development initiative.
Program Details
Partnering with the Indiana University Kelley School of Business, MISO created a six-month learning experience that blends current/innovative business education with soft-skill people leadership development.
Competencies were selected from the utility's four "Success Statements" for the MISO leader of the future:
Serve the MISO Community
Forward Looking and Solution Focused
Excellence Achieved Through People
Action-Oriented Delivering Quality Results
Specifically, MISO looked to broaden business knowledge, agility, and people leadership. Each topic is co-taught by a professor or external expert and a MISO senior leader from the topic area. Each session includes applications specific to the participant's current role and functional area. Participants are selected by a senior leader advisory group and attend six three-day workshops. Cohorts are intentionally selected based on ability, potential, and diversity.
All adult learning styles are employed, including theory, hands-on doing, experiential, assessment, and application. Action Learning Project Teams are formed, sponsored by senior executives, and work on issues in the business. Five months are spent working on their project, and results and recommendations are presented to a panel of 35 executives. Topics have included: change management, workforce planning, breaking down silos, accountability, and collaboration.
The cohorts are engaged in facilitating learning sessions of other leadership programs such as Management Bootcamp and Ignite for the next year and beyond. Graduates additionally engage in selection committees for programs such as Ignite. Action Project teams whose recommendations have been selected continue to serve as advisors on their projects after the program concludes, reinforcing the learning into application.
At the conclusion of each of the sessions, participants' managers receive discussion guides outlining the learning objectives for the session and provide examples of activities the participants can engage in to apply what they are learning.
Participants also are held accountable to share what they have learned with their teams. At the conclusion of each in-class learning session, as intersession homework, participants are asked to share with their teams the one or two things they connected with. At the beginning of the next learning session, the first few minutes are spent debriefing those "teach backs."
Results
The goal for supervisor post-assessment performance scores is 4.0 on a 5-point scale; on average, Leadership Academy participants attained a 4.29 score.
Of the two promotions to director and the 16 individuals with positive advancement in MISO's 9-box promotional readiness assessment, 15 of the 18 (83 percent) were Leadership Academy graduates. MISO has successfully filled nine director or above roles with individuals outside of their functional area, demonstrating cross-service line mobility and the development of agile leaders.
With regard to performance, Leadership Academy grads' performance-based short-term incentive bonus was 30 percent higher than the average bonus of non-participants.