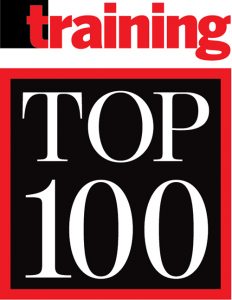 Navient's Project One initiative aims to improve customer experience and call efficiency at all call centers within the organization, which provides asset management and business processing solutions for education, healthcare, and government clients.
Program Details
The program focused on Interactive Voice Response (IVR) expansion, improved response times, simplification of e-mail communications, expanded use of text messaging, and conveying Navient's desired culture to employees. The three basic tenets are:
Agents are reliable.
The experience is easy.
Customers feel supported.
Navient's Servicing area created a boot camp experience for staff to learn the habits of providing an improved experience. A special logo was created and added to the documents that touch customer experience; this was particularly helpful as it was a gradual rollout, and such documents could be easily identified for training purposes.
In addition to leaders communicating with their staff, the icons in the training materials clearly identify intructions specifically related to engagement, reducing redundancy, and/or minimizing hold time. Further reinforcement occurred through a survey to ensure focus and conversation from leaders regarding the initiative.
Leadership demonstrated further support of this project with a new recognition program introduced by the VP of Business Process Solutions First Line Compliance. Implemented in 2019, "Care to Flair" awards pins to employees who demonstrate care for Navient's customers and are striving to improve their experience.
Results
Customer surveys conducted in 2019 indicated Navient was hitting the mark in reliability and ease: 53 and 56 percent, respectively.
40 of customers said Navient agents demonstrate understanding/support.
60 percent agreed Navient has knowledgeable agents.
Data for 2019/2020 showed pilot teams had a significant decrease in Average Handle Time (AHT), from 23 to 30 percent improvement. The Overall Compliance Rate increased from 93.17 percent in first quarter 2019 to 94.79 percent in the third quarter. The Compliance Rate in Navient's Wisconsin site improved from 84.38 percent in Q1 to 93.07 in Q3 and in the Texas site from 88.11 in Q1 to 93.88 in Q3.