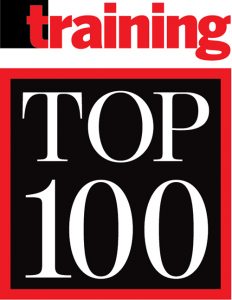 In order to position procurement leaders to serve in a strategic function within their organizations, professional association NIGP: The Institute for Public Procurement created
and launched a cohort-based leadership development program called Leaders Edge. Practitioners apply and are selected after a review by the Leadership Development Committee. This exclusive opportunity is only available to a maximum of 40 practitioners per year.
Program Details
NIGP's Leaders Edge is a blended experience for learners. The program lasts 12 months, beginning with a two-day in-person kick-off where the cohort meets, learning teams are assigned, and the learning begins. The learning teams are a key component of the program as participants are encouraged to share, recognizing that peer-to-peer learning is a huge part of adult retention in the classroom.
The program continues with seven virtual classroom sessions, spaced out with a learning team meeting in between each classroom session. Each learning team is assigned a mentor who acts as a coach throughout the duration of the program. The mentor is available for team and one-on-one coaching.
Each participant receives a learning journal and is added to a social virtual community where resources, articles, videos, and case studies are shared throughout the program.
Each participant identifies a leadership challenge, custom to their current role, that they work on throughout the program. At the end, participants write an executive summary, and then all participants peer review the summaries and select the top projects. The top projects are presented as Webinars to the entire NIGP membership.
At the completion of the program, participants can continue their journey by participating as a mentor or taking on volunteer leadership roles on committees. Graduates are asked to serve as experts on various projects and also are invited back annually for a gathering of graduates and incoming participants. Surveys are sent at key milestones to gain insights on how participants are applying concepts learned and the successes they are having.
Results
Less than 60 days after the program ended in August 2020, two participants reported they were promoted, attributing the moves to their participation in the program. The program received a 4.3-star rating overall from participants, and more than 86 percent of participants indicated they felt empowered to tackle difficult leadership challenges on the job.