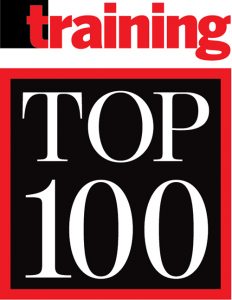 Technology company Persistent Systems Ltd.'s Talent Experiential Transformation Program (TExT) for the Corporate and Business Unit Pool provides an opportunity for employees to productively learn hands-on and utilize the time spent in between projects as they await allocation to new ones. The program aims to reduce on-bench time of employees by upskilling or reskilling them in line with open and upcoming organizational business requirements.
Program Details
TExT allows employees to take up projects in next-generation technologies to support the Growth and Solutions (R&D on new technologies) and Delivery teams in a project environment. It provides a hands-on platform to employees to generate implementable and business-aligned ideas/projects/points of contact for Sales and Delivery, and whitepapers and intellectual property with cutting-edge technologies, tools, and processes.
The program is largely a self-organizing effort and lasts for three to four weeks. It includes:
on-the-job training, tools, coding guidelines, an open hackathon, peer programming, Agile and Scrum methodologies, and daily stand-up meets.
The program gives employees an opportunity to try out their aspiring roles (i.e., project lead or manager, architect,etc.) while they are working on real-time TExT projects. Project teams comprise a mixed group of new hires and experienced employees from the pool. TExT alumni also are encourged to contribute to projects.
TExT also serves as pre-engagement for on-the-job trainings for campus hires. Such hires spend six to eight weeks with TExT post-completion of formal training to get on-the-job training before project allocation.
Credit points and internal certification are offered to TExT participants. The upskilled and reskilled employees also are given preference for allocation to job opportunities post-training.
TExT employee benefits include:
Reduced on-bench time by upskilling
Stronger resumes
Help to determine career path ahead
Networking
Organization benefits include:
Minimized on-bench time
Talent discovery and identification
High retention
Performance assessment
Handling special cases (i.e., employees back from a long leave)
Organization branding
Generation of project deliverables
Results
In fiscal year 2019, TExT covered 2,200 employees (42,951 man days) with an employee satisfaction rating (E-SAT) of 8.5 out of 10. TExT delivered 15-plus customer-facing projects with a customer satisfaction rating (C-SAT) of 4.75 out of 5. Some 80 percent of the employees trained through this platform are continously billing in the same skills mapped to the open vacancies in the organization.
Since its inception in 2017, TExT teams have published three technical papers with international technical publishers, and won Hackathons such as Semicolons and Persistent Call for Code, competing with other global 40-plus-member teams. Employees from TExT also present in technical conferences such as GraceHoper Conference India (GHCI) and Women Who Code (WWC), covering the work done in niche technologies.