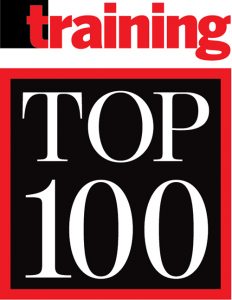 Pilot Company's Service Leader Development Training aims to decrease turnover of entry-level managers (Service Leaders). The training includes all 700-plus locations in the field—Pilot Company operates travel centers in North America—and has impacted more than 65 percent of the Service Leader population.
Program Details
The Service Leader Development program has four primary components (which were virtualized after the onset of COVID-19):
Initial training: A four-week training outline was created to simplify training by position. Each position during this period was modularized to allow the training facility the autonomy to adjust training as necessary while still following a structured plan.The core curriculum focuses on operational skills (e.g., shift readiness, guest services, facility services, deli operations, food safety). Service Leaders are then eligible to attend other SL training to build leadership and operational skills (HR 101/201, Leadership 101/201, Food & Financials 101/201, etc.). A Leader's guide was created to foster consistency in how the training is conducted companywide.
Time with peers: A valuable method of development is collaboration with peers who have been in or are going through similar situations. The structure of the development program allows Service Leaders to re-energize while brainstorming solutions to their everyday problems.
Time with upper management: Through focus groups, Pilot Company identified exposure to and familiarity with upper management as a need to improve Service Leaders' sense of purpose. The development intentionally places the Service Leader population in classes taught and attended by upper management.
Ongoing development: The most impactful piece of Service Leader Development is the management skills learned and practiced. Service Leaders participate in activities designed to improve their ability to handle difficult situations by practicing in a safe environment.
After passing the assessments in the learning management system (LMS) that relate to the classes attended, Service Leaders are awarded one of four levels of achievement in the form of a "badge talker" (an ID badge accessory showing their achievement). This badge talker is four quadrants that gradually paint the horizon (Pilot Company's logo), ending with a bright white star at the end. This badge talker identifies the level of training achieved, as well as creates competition among the Service Leader ranks.
Training content was created by a multidisciplinary team that included the chief operating officer (COO), a senior director of Human Resources, the director of Talent Development, and senior specialists in the Learning function. A senior HR engagement specialist oversaw the creation of printed material, including badge talkers. HR business partners handle facilitation and delivery.
Results
The current population of Service Leaders (SL) is 2,363. Of this population, 1,545 Service Leaders have attended at least one off-site development classes and another 300 attended virtual sessions after the onset of COVID-19.
So far, turnover for those who completed Service Leader Development training is less than half the rate of those who were not trained.