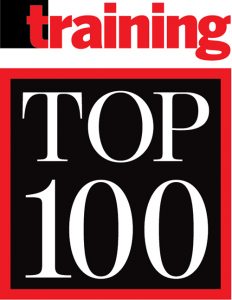 The P.O.W.E.R. Program (Preparing Our Workforce's Executive Resources) is designed to help transfer the knowledge base of retiring executives for effective succession planning at Rosendin, an employee-owned company offering a range of electrical construction services. The program is geared toward all managers and above, across all of Rosendin's business units.
Program Details
Prior to retirement, executives who are interested work with the Learning & Development team to come up with simulation-based workshops that allow up-and-coming leaders to practice the skills in front of the executives so they can be coached and receive feedback.
Each of the simulations is a real-world case that allows participants to make business decisions in a safe environment, where they also can find out what decisions the executives made and the ramifications of those decisions. Each class covers a portion of the life cycle of a project, including things like whether Rosendin should pursue a project, how to ensure the estimate is accurate, things to remember when starting up a project and all the way to successful project completion.
This program was started in early 2019 and initially was designed for in-person workshops. However with the changes in 2020 as a result of COVID-19, Rosendin quickly pivoted to virtual workshops. By leveraging technology, the company was able to create an even more robust program through the use of Microsoft Teams for shared learning, and breakout rooms in Zoom to facilitate the hands-on simulation portion of the program. By keeping the groups small, L&D was able to facilitate a better learning experience between the attendees and the executives.
Current executives review projects for teaching opportunities and make recommendations for new scenario-based learning. As events occur within the company that reinforces something from one of the classes, an executive will post that scenario in Microsoft Teams and ask participants to identify what they would do in that circumstance.
Results
Feedback from current managers indicated reduction in financial implications and impacts to the company. The number of projects reviewed by the Risk Review Committee dropped, indicating that better decision-making behavior was occurring at the project level. Prior to the workshops, Rosendin assessed attendees' comfort level with understanding risk and decision-making with regard to financial implications of a project and its impact on the company. The average score was 2.43 (out of 4). After reassessment, that score improved 30.77 percent to 3.51.
Prior to the rollout of the program, 19 percent of projects under contract were determined to be high risk. Since the rollout of the program, that number has dropped to 7 percent.