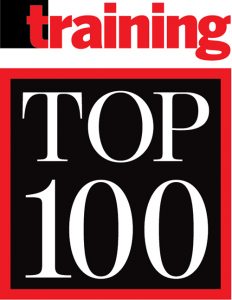 One Nevada Credit Union's SUCCESS Sells training is a two-day sales course specifically designed for branch employees to lay the foundation of a more sales-conscious mindset. The goal of SUCCESS Sells is to increase ancillary products offered by One Nevada, including but not limited to GAP insurance policies, overdraft protection on checking accounts, and increased penetration on its mobile app.
Program Details
Sparked by onboarding program SUCCESS Training for new employees, SUCCESS Sells is a great refresher and opportunity to learn new ideas for better sales. It was created as a mandatory training course for all 15 branches and One Nevada's Contact Center.
Following CDC and Southern Nevada Health District guidelines, One Nevada was able to conduct SUCCESS Sells in person during the COVID-19 pandemic by properly spacing mask-wearing attendees and using plastic partitions.
Prior to training day, a pre-survey is sent to each attendee asking them to rate themselves on their comfort level with selling One Nevada products and what products they struggle with. The credit union then interjects those specific responses, if not already on the agenda, into that training session.
One Nevada's president/chief executive officer kicks off SUCCESS Sells where he talks about the importance of continued training. SUCCESS Sells includes coverage of all income-generating products offered at One Nevada. These include different checking accounts; loan types; and add-on products, such as GAP insurance, MMP warranties, and debt cancellation coverage. Guided, open discussion goes through detailed descriptions of each product so the employee has a better understanding of each one. Included are screen shots of the system in which One Nevada sells these products so staff can become familiar with the technical side, as well.
Day one ends with playing a product knowledge game version of "Heads Up!" One trainee holds a product name, facing out, up to their forehead while another trainee gives clues. Day two includes a game called "Elevator Pitch." As if they were on a short elevator ride with someone, the trainee has 30 seconds to explain as much about a product (chosen at random) that they can.
Key selling points and selling phrases are discussed as options for the employees to use for increased sales. Feedback from the top five sales earners from the branches is provided. The training touches on what motivates them to sell One Nevada products, how they determine what products to present to a member, and one tip they want to share with their co-workers.
The training also talks about obstacles to meeting sales goals. A video, "What I Learned from 100 Days of Rejection," focuses on the humor in denial. A second video—"You are Contagious!" —talks about how body language (smile, hand gestures, etc.) changes the way people perceive confidence. This is followed by discussion on maintaining a positive mindset at work and how it affects members' decisions to use One Nevada products. The credit union focuses on building a positive relationship with members so they feel comfortable. The small class size allows for group role-play, including feedback and suggestions. Each attendee has the opportunity to play the role of the member asking about One Nevada products and an employee offering the products. If the trainee is an employee of the Contact Center, the setup is phone based rather than in-person.
Normally, branch managers, district assistant vice presidents, senior management, and corporate supervisors attend the graduation party. However, due to the pandemic and limits on groups, the SUCCESS Sells celebration takes place virtually. Branch managers, co-workers, and AVPs of attendees send in congratulatory videos that are shown while the recent graduates are recognized for their participation and enjoy ice cream bars.
Results
Follow-up surveys showed positive reviews: an average five out of five stars, newfound camaraderie with coworkers, and added confidence about sales.
Two of One Nevada's most recent SUCCESS Sells attendees were in the top 8 percent when it came to reaching 100 percent goal attainment for the month after attending the training. And two other employees ranked first in GAP policy sales and adding Overdraft Protection to accounts the month after attending SUCCESS Sells. Mobile app penetration increased by 20 percent over the set goal.
Employees attributed these stats to the added confidence and knowledge they received in SUCCESS Sells training. During the monthly manager's workshop, managers also added that they see firsthand the higher confidence and sales ability from their employees after they attend SUCCESS Sells.
Get our newsletter and digital magazine
Stay current on learning and development trends, best practices, research, new products and technologies, case studies and much more.