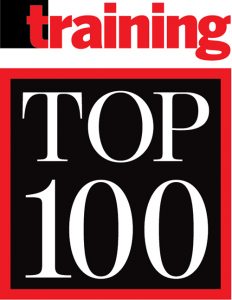 Wellness is a foundational value at ArcBest. The transportation company believes that if its employees are not well—physically, mentally, and financially—they will not be able to give all their attention to their jobs because they will be worrying about other things.
To assist employees on their path to embracing total health and taking advantage of the benefits of ArcBest's wellness plan, the company changed the program it had and began to offer wellness activities that promote positive healthcare outcomes and incentives for completing those activities.
Program Details
Participants earn points for completing activities such as biometric and preventive care screenings, health risk assessments, tobacco cessation programs, step and sleep tracking, registering for Doctor on Demand or 2nd MD, and others. Once a participant earns 13,500 points, they can save a signficant amount on their premiums. If their spouse participates, those savings increase even more.
The incentives don't stop there. After qualifying for the premium reduction, excess points can be used to purchase gift cards and enter sweepstakes. Prizes have included TVs, gift cards, vacations, bicycles, watches, and golf experiences. This reward center incentivizes employees to earn the needed points for their premium reduction and thereby prioritize their health, which ultimately culminates in better healthcare outcomes.
The program's holistic approach helps inspire people to change their habits and embrace healthy behaviors. ArcBest knows that embracing "total health" means more than just the physical side. So the company created a multifaceted approach, offering programs on mental, physical, and financial wellness.
To promote emotional well-being, ArcBest offers programs on how to manage stress, anxiety, sleep habits, self-control, and positivity. Employees can sign up for individualized coaching through one of ArcBest's healthcare partners to help them outline and accomplish their goals.
In addition to a variety of physical health offerings, ArcBest hosts an annual Wellness Challenge. In 2019, a team step challenge was issued through the company's healthcare hub. Employees formed teams and earned points based on their daily step count. Combined with a company-wide leaderboard, this made for an active competition.
ArcBest's financial wellness plan includes access to independent counselors. Employees who sign up are equipped with the tools and resources to take control of debt and help them conquer their financial journey. ArcBest also offers programs on investing; retirement; achieving savings goals; and most recently, how to stay financially well during the COVID-19 pandemic.
On top of the holistic approach, ArcBest engages employees who exemplify total health by asking them to be Wellness Champions. These representatives of wellness are open to talking with other employees about things ranging from current events to benefit offerings. Additionally, in monthly newsletters, these Wellness Champions share their wellness story so others may see their journey as they embrace total health.
Reinforcement of these wellness programs includes:
The benefits hub, a one stop-shop for members to look for specific information or offerings.
E-mails regularly reminding employees of the benefits of the wellness plan and the incentives that go along with it.
The Castlight App, which tracks and monitors activities and wellness points.
E-mails or texts from Castlight that can be set up to let employees know what else they can do to educate themselves about health items they may be interested in or concerned about.
Discounts for the purchase of exercise equipment and reductions on membership costs to gyms across the country. ArcBest also has an onsite fitness center at its corporate campus that employees can use before and after work or during breaks.
Results
These coordinated efforts have directly impacted the health and wellness of ArcBest employees, resulting in a participation rate of 68 percent for the 2019 Wellness period, which exceeded the company's 65 percent goal. Moreover, the company saw a 7 percent decrease in per employee, per year healthcare costs in 2019, well below its target.