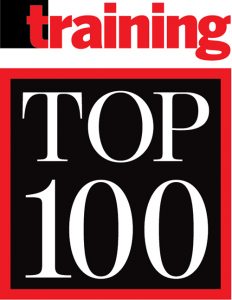 Train to Retain is a retention effort offered to all U.S. Two Men and a Truck International moving franchises companywide.
Program Details
Train to Retain (TTR) uses existing training and funds from Two Men and a Truck's Ad Fund to promote employee retention and offer reimbursement for the completion of offered trainings. These originally only included Skills Advancement Program (SAP) certifications but since have been expanded to include basic training on harassment, blood-borne pathogens, moving and driving basics, and other courses.
These trainings have anywhere from $8 to $600 in reimbursement potential and must be submitted for approval by the Train to Retain team. Each location has a set maximum amount of funds available and can choose to divide the trainings between any number of employees, so long as it does not go over the maximum reiumbursement amount. The Train to Retain program was initiated in January 2020 but grew to serve more than 128 locations by its conclusion in July 2020.
Because the COVID-19 pandemic required much of the work done at franchises to be virtual, if possible, Two Men and a Truck was in a perfect spot to offer a variety of training opportunities, as the SAP was already strictly online and there also was the learning management system (LMS) curriculum. These programs can be completed on a computer or printed and scanned to be sent to the Training and Development team at the corporate office. This delivery method made it possible to roll out a training program on short notice.
Quizzes are given for all certifications and courses. All courses require a passing score of 80 percent or higher to receive credit (and reimbursement). SAP certifications must be renewed on an annual basis. Participants must earn a passing score of 80 percent or higher on the recertification exam.
Results
Franchisees that submitted at least one training opportunity for reiumbursement from the TTR program saw a decrease in turnover rates at their individual locations. These statistics vary by location, but on average, locations participating in the Train to Retain program in 2020 showed a reduction in turnover of 2.51 percent less than in 2019. The company notes this is a remarkable accomplishment across the system during the economic situation caused by the COVID-19 pandemic.