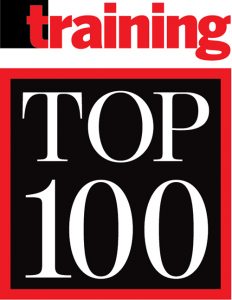 With just over 15,000 union employees, Union Pacific Railroad's Transportation Department is the backbone of its organization. The conductors, switchmen, and engineers are responsible for the railroad's primary service: moving freight safely and efficiently. Leaders of this department look to the Technical Training team to prepare new employees for success through structured, effective training. One such program is Union Pacific's Train, Engine, and Yard (TE&Y) New Hire Training. On a yearly basis, the railroad trains an average of 1,900 new hire transportation employees.
Program Details
TE&Y New Hire Training is an eight-week program that places the learner in a "sandbox" work environment. The purpose of this sandbox environment, which mimics the operating environment, is to allow employees a space to learn the day-to-day tasks of their new job by using actual equipment—including locomotives, rail cars, track, and switches—under the supervision of a qualified instructor.
Safety in the work environment comes from situational awareness. Situational awareness is developed over time via exposure to the elements of the job. By immersing new employees in the work environment from day one, Union Pacific is building technical skills required for the job and acclimating employees to the environment.
Each learner spends approximately 85 percent of their time in the field. The remaining classroom time is used to set expectations, discuss previous learning, introduce new concepts and procedures, and perform written evaluations as required by regulation. During field time, students are divided into small groups and apply classroom concepts and procedures, allowing them to learn from their own experiences, as well as those of others.
Union Pacific's previous TE&Y training consisted of:
Seven weeks of classroom training, divided into three sessions
11 to 13 weeks of on-the-job training (OJT), depending on local requirements
An employee would complete 18 weeks of training before being considered prepared to work. While effective, this process heavily emphasized railroad theory. Additionally, variability existed in OJT. The railroad received consistent feedback regarding the need for more hands-on training with greater emphasis on handling cars safely and efficiently.
Through job analysis, focus groups, and identifying key performance indicators (KPIs) for the position, application-based training objectives were designed and then reverse-engineered into real-life scenarios. Instructors provide real-time evaluation and feedback to learners, establishing the habits and behaviors to be successful. The TE&Y New Hire Training program consolidates the experiences that the old program intended, with immediate application and evaluation in a controlled environment, where small mistakes become learning events, rather than catastrophes.
Local managers regularly evaluate concepts and activities learned during the training via Union Pacific's safety observation program, COMMIT. Each employee receives an on-the-job observation, which includes structured feedback on safety and performance. Human Resources also tracks safety and injury incidents involving new employees, and evaluates those numbers against the transportation audience as a whole to determine if program adjustments are required.
Results
Feedback from local front-line managers has been overwhelmingly positive regarding how quickly new employees are able to be productive in the work environment. As one local manager stated, "They are more prepared, more comfortable, more aware, and more confident than previous graduating classes." Working with local management on an early assessment of the efficacy of the training, a 65 percent increase in productivity was realized for a two-man crew that included a new employee versus the same criteria for the original training program.
Year-over-year, the number of cars handled per hour across the Union Pacific system was up 15 percent. The definition of this metric is the movement of a rail car from point to point. This metric is critical because it directly influences the company's operating model of Precision Scheduled Railroading (PSR), and is closely monitored by the C-suite and reported to the Board of Directors. Each increase in hourly production has a measurable impact on the company's corporate purpose statement, which is to "…deliver North America's safest, most reliable, and most efficient supply chain solutions."