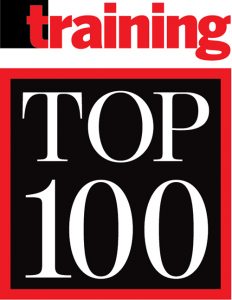 In 2019 and 2020, VyStar Credit Union's focus began to expand into the small business arena as it offers a rich source of untapped memberships. As a result, the company created a training plan for front-line small business, branch, and contact center employees that was put in place to extend loans to small business members. Included in the training were: 56 Business Services employees, 200 front-line employees, and 20 Contact Center employees.
Program Details
To onboard, each front-line employee took e-learning courses and needed to pass the post-tests with a score of 80 percent or higher. On average, the pre-test scores were between 50 and 60 percent. Post-test scores averaged 85 to 90 percent. This initial training included learning in this order:
Basic Business Acumen
Business Lending Fundamentals (financials)
Collaborative Small Business Conversations (sales process).
VyStar then moved the small business bankers to labs, where they had the opportunity to delve into real-world case studies that described challenging business scenarios. Participants interviewed the business member, requested the required documents, made critical business decisions, and presented a loan structure to VyStar's Loan Committee (senior management) for feedback and approval. The courses were followed by structured coaching sessions by the Business Services trainer, where participants applied the learning to real-life credit packages.
In March 2020, all the training that was conducted was put to the test when the pandemic hit. Many financial institutions were part of the Paycheck Protection Program (PPP), including VyStar. During the same time, VyStar took on an additional initiative and became the financial institution selected by the City of Jacksonville (COJ) to create a local relief program to support small businesses going through financial hardships.
The Training department assisted all front-line employees to use and expand their underwriting knowledge to approve $44 million in COJ loans using less stringent requirements and flexible repayment terms. The Training department quickly upskilled business bankers and branch and contact center employees to understand and communicate the new credit guidelines, expand their underwriting knowledge, and answer all questions and requests from 5,600 business members. This training included a demonstration of the system, the PPP resources, job aids, and a streamlined daily communication for expedited updates on the changes. The training helped VyStar members get fast approval on commercial lines of credit up to $100,000, with a six-month draw period, during which the business could draw funds as needed, and have one-year interest-only payments, followed by a five-year principal and interest payment.
VyStar specifically compartmentalized training for its Contact Center. Because Contact Center employees were answering calls by business members, VyStar developed two-hour training sessions with post-assignments and an accountability partner. Learners also had a capstone project where they advised a member (over the phone) on the required documents to bring to branch employees.
User-generated content included a "Training-in-the-Box" where managers pulled activities based on gaps identified with their team members. The first Training-in-the-Box was focused on Business Services and included:
Best practices of a sales conversation with a business member via video
A game on "asking open-ended questions" and a "Heads Up" game for product knowledge
Round robins on sales skills
Teambuilding with DiSC personality assessments and huddle ideas
The e-learning and training sessions were followed by bi-weekly educational series with two- to three-hour lessons reviewing real-life credit packages with the Business Services trainer and underwriter. The bankers were asked to submit a credit memo with each credit request. The Business Services trainer conducted one-on-one coaching for each banker on the credit memos to reinforce the learning, identify gaps, and provide guidance on helping them with additional training to make solid loan decisions.
Results
VyStar asks its front-line managers to provide feedback to learners regarding the skills and competencies they develop during training. The credit union also asks participants to give examples of small business conversations that uncover initial and anticipated needs.
Now that all branch personnel have attended training, VyStar has seen a 41.5 percent increase in loans. For the small business area, because of the extensive training and City of Jacksonville's need to provide small business loans, the opportunities for new products and services have grown exponentially. Bankers are able to expand relationships beyond just the City of Jacksonville's loans to offer additional products and services.
In the end, VyStar not only helped local businesses weather the storm of the pandemic response, but also demonstrated its loyalty to the Jacksonville community.