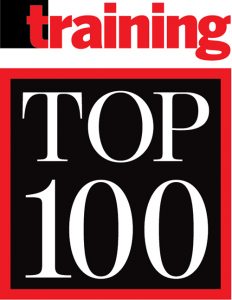 In the collection industry, it is not a requirement for a front-line employee to have a higher education degree. Williams & Fudge's Cornerstone professional growth program started in 2008 with the intention to help foster an environment of continual education opportunities for its staff while they are on the clock. These opportunities are extended on a mostly (80 percent of courses) voluntary basis to every staff member.
The goal is to provide as many alternative learning opportunities as possible to staff to cover both work- and personal-life realities. The firm utilizes this program to keep its staff refreshed, up to date, and empowered with various levels of content.
Program Details
The Department of Training (DOT) administers the Cornerstone program. Each month, one to four unique class topics are announced to the staff that they can choose to attend while still clocked in. The program runs from January to December and recycles annually. These classes are led by a rotatating personnel, both in and out of the office.
Prior to COVID-19, the sessions were mostly done in a large-scale presentation format with between 50 and 200 in attendance. When the pandemic struck, Williams & Fudge transitioned the program to virtual classrooms. The majority of the courses now are taught with a live audience, allowing for questions and answers. All of the sessions are recorded and later converted onto the company's learning management system (LMS) platform for on-demand access and assignments.
Classes are scheduled at the firm's peak clock-in times so the opportunities are extended to as many available people as possible. Classes can be as short as 15 minutes, but never more than 60.
Class topics cover all areas of job-specific functions such as:
"Negotiation 101"
"How to Overcome a Consumer Stall"
"Bankruptcy and Attorney Represention"
"Collection Laws"
"Collection Baiting"
"Business Ownership"
Williams & Fudge also offers personal health and financial lessons such as "Dave Ramsey's Financial Peace," "Healthy Desk Equals a Healthy Life," "Mortgage Planning 101," and "Vacation/Time Off Planning." There are also courses such as Active Shooter Preparedness presented by the local police, CPR presented by the Red Cross, and Self-Defense Awareness presented by a local martial artist.
Executives within Williams & Fudge's IT, Sales, and Compliance departments lead some of the classes as subject matter experts. Senior leaders also announce upcoming class initiatives via company-wide meetings and e-mails. And all members of senior leadership (CEO, president, executive VP, VP of Collections) attend the classes when they are available.
Employees sign in and earn points for each class they attend. The points are tied into an annual graduation status. At the end of every year, Williams & Fudge honors and recognizes both first-time and repeat graduates. These graduates also receive a year-end paycheck bonus and a company-sponsored celebration meal with their significant other.
Results
Earning a first-time or repeat graduate status of the program is a sought-after milestone in the office. People who attend Cornerstone classes maintain a longer tenure, are promoted faster, and become top earners at rates that exceed those who do not commit.
Since 2014, Williams & Fudge continues to show an annual 5 to 10 percent increase in overall employee participation. In 2020, the firm was on track to increase from 45 to 50 percent the percentage of staff who will achieve a repeat graduate status. Williams & Fudge also was on track to increase the 2019 20 percent first-time graduate status to a potential 30 percent by the end of December 2020. The organization highlights these numbers in its sales and marketing materials to inform clients of its initiatives.