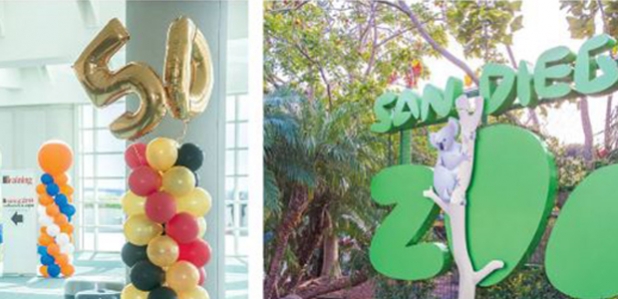 Golden Opportunities
The 2014 Training Conference & Expo sparkled with energy, positivity, and connectivity that fostered learning, collaboration, and change.
Posted: March 11, 2014
Just days before the Olympic Games kicked off in Sochi, Russia, the Training 2014 Conference and Expo, held February 3-5 at the San Diego Convention Center, was bathed in its own golden glow. While basking in the San Diego sunshine, some 1,900-plus attendees had the chance to:
Flash some Solid Gold touchdown dance moves at the Super Bowl party
Form warm new friendships in Making Connections special events
Celebrate Training magazine's golden anniversary at a special event at the San Diego Zoo
Score T-shirts for finishing the Born to Train 5K on the Embarcadero
Participate in three post-conference tours, including the Naval Education and Training Command Tour
Take home golden training nuggets from five different keynoters: Ken Blanchard, Shawn Achor, Jill Bolte Taylor, BJ Fogg, and David Maxfield, who offered a glimpse into our mental circuitry and how we all have the inner ability to alter/re-channel our mental power sources for the better
Learn from the best at 12 certificate programs, 15 master sessions, 10 hands-on clinics, and 100-plus breakout programs
Network and mine for information at 107 exhibitor booths and 33 sponsored sessions
Meanwhile, 600 representatives of the 2014 Training Top 125 winners discovered their rankings at the Golden Gala.
"This year's Training Conference was the best I have attended," noted Sara M. Frasch, Ph.D., SPHR, director, Organizational & Professional Development, University of New Mexico Hospitals, which ranked No. 77 on the 2014 Training Top 125. "The keynotes were phenomenal, and my team and I got a lot from each of these professionals. As someone in the training industry, we experience many, many speakers, and these are a cut above the rest! Thank you for providing a wonderful learning experience and content that is so relevant, needed, and timely."
Click here for pictures from the event.