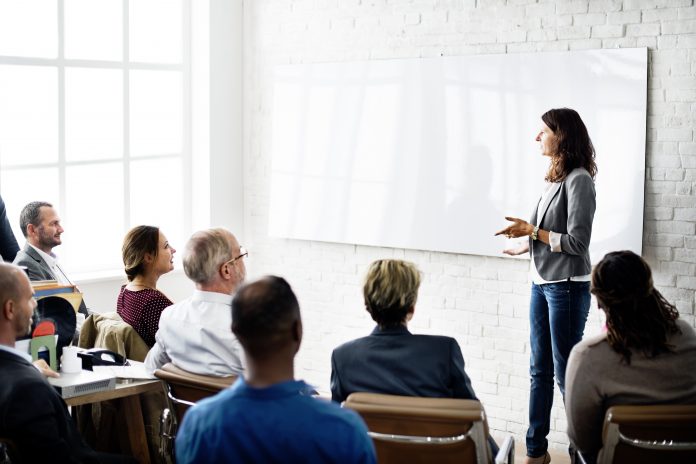 In less than a year, the office went from a physical place to work, sip coffee, and complain about traffic to anywhere with internet access with coworkers you've probably never met in person. At this point, it's hard to believe remote work was ever once even considered a perk and not the norm.
Even as restrictions lift and vaccines roll out, it doesn't look like things will ever go back to the way they were. Major companies like Google and Microsoft have already announced plans to go hybrid, and other companies will likely do the same. And it makes sense; remote work has opened up the talent pool for employers and given employees more flexibility than ever before.
However, there needs to be trust between employees and the company for remote work to actually work. As more and more business owners ditch the old workplace model, a lot will have to change. The best place to start is with onboarding and training to make sure expectations are communicated clearly from the very beginning.
After more than a decade of working with business owners to create onboarding and training processes, here are my tips for updating your training plan for the post-Covid workplace:
Ask Your Newest Hires for Input
New hires will have the best insight into your onboarding and training processes. Ask them for feedback and suggestions to make the process better. They know first-hand where training supported them or came up short to help them do their job. Their feedback can also show you where employees are struggling or not understanding things so you can make adjustments to your processes.
And chances are they will be able to flag any outdated information in training after just a few weeks on the job.
Invest in a Consistent Experience
Remote work has opened up the doors to hire based on talent alone without worrying about location, meaning you have to be ready to train staff of all levels from anywhere. With a more geographically scattered team, the pressure is to have a consistent onboarding and training process in place or risk losing or diluting your company culture.
The onboarding and training process sets goals and expectations and gets new team members up to speed in their roles. However, working remotely means managers have less direct oversight, so the training process has to be thorough to ensure every person on the team knows their role. This is where testing new hires, and even current team members, on training materials can come in handy to make sure everyone is on the same page. It also helps managers and supervisors know where employees might need extra support.
And training shouldn't be limited to some arbitrary time period. Keep your training information available where all employees can find it and reference it easily when they need to.
Connect Team Members with a Friend
If you've ever watched an episode of The Office, you know coworkers can be the best part of work. So without having that daily interaction or banter with coworkers, remote work can start to feel isolating, especially for new employees.
At Trainual, we try to hire in cohorts so new employees, whether in-person or remote, have an instant support system beginning on their very first day. But since that is not always possible with every hire, a peer buddy who understands the company's policies and procedures can help ease new hires into the company's culture.
Be Clear About Your Company's Health and Safety Guidelines
The health and safety of your employees should always take priority when it comes to training processes. The pandemic changed how we think about workplace safety protocols, including everything from the office setup to scheduling. All of this has to be clearly outlined in your training processes. And the truth is that restrictions may have been lifted in many areas, but it will take some time for everyone to feel comfortable in a public setting again. (And the last thing you ever want to do is put someone in an uncomfortable situation.)
Before making any major decisions on whether or not to reopen the office to give our employees the option to return, we polled the entire team to get their thoughts, and safety was their biggest concern. We shared the results in an open setting with the entire team to start a dialogue and figure out how we could support our team beyond federal and local regulations that are always changing.
We ended up installing air purifiers throughout the building, hand sanitizer stations at door entrances, sign-up sheets to limit the number of people entering, and hired a cleaning service to deep clean and sanitize the office regularly. However, the most important part was communicating these changes to our team through regular communication.
Conclusion
There's no denying it's been a challenging year. The pandemic picked up the pace on changes that were likely already underway, like remote and hybrid workplaces that many leaders thought were still years away.
After a year of being thrown in the deep end, the most important thing you can do as a company leader is staying flexible and adjust rather than run away from the future of work.