Home
January / February 2013
January / February 2013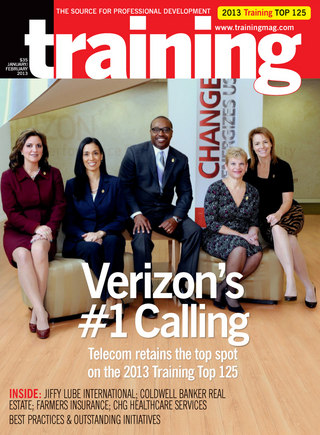 View Digital Edition
By Samantha Howland, Senior Partner and Executive Training Director, DSI In an era of unprecedented uncertainty, the ability to think strategically has emerged as an indispensable skill in helping leaders and organizations navigate change and sustain growth. Yet, for those charged with identifying and developing strategic thinkers, there is no clear path.
By Dr. Jason Selk I have had the privilege of serving as a performance coach to some of the most successful businesspeople on the planet, including scores of individual Fortune 500 and 100 executives. I use a methodology I call Executive Toughness, a mental training program that helps people boost their leadership performance and achieve truly ambitious goals.
BEST PRACTICES BB&T Corporation: Leadership Development Program (LDP) Twice a year, a class of Leadership Development Program (LDP) associates relocates to BB&T University for nine months to participate in the four phases of the program. Associates choose one of two concentrations to specialize in: business banking or specialized corporate functions. Program framework and highlights include:
By Bill Treasurer, Founder, Giant Leap Consulting I am a big 'fraidy cat. From my knee-shaking fear of heights to my tongue-stammering fear of authority figures, I live a life that seems imbued with fear. You may find it surprising, then, that I am a professional courage-builder. My personal mission, and the mission of the courage-building company I founded a decade ago, is to help people and organizations be more courageous.
By Judy Chartrand, Ph.D., Chief Scientist, Pearson TalentLens
Verizon picked up the No. 1 spot on the Training Top 125 for the second year in a row, earning its induction into the Top 10 Hall of Fame in 2014 after securing positions in the Top 10 for the last four consecutive years. No. 4 Farmers Insurance likewise punched its ticket to the Top 10 Hall of Fame next year. Top 5 newcomers Jiffy Lube International, Coldwell Banker Real Estate LLC, and CHG Healthcare Services nabbed Nos. 2, 3, and 5, respectively.