Home
January / February 2015
January / February 2015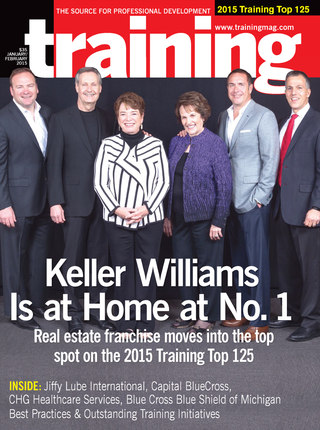 View Digital Edition
A recent Training magazine survey found that participants have a firm grasp on purchasing learning technologies used for courses and similar e- and m-learning projects. But grasp of technologies used to manage various aspects of the training function is more mixed.
Training fortified by open communication, leadership involvement, and the development of core values is helping Turtle Bay Resort surf a new wave of success.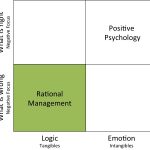 Although scientific support for the benefits of happiness is mounting, creating a happy and engaged culture requires a new kind of organizational learning.
Training editors and Top 10 Hall of Famers recognize innovative and successful learning and development programs and practices submitted in the 2015 Training Top 125 application.
Nurturing a workforce ready to take ownership of the company's success was a top priority for for No. 5 Training Top 125er Blue Cross Blue Shield of Michigan in 2014.
2014 was a healthy year for training at No. 4 Training Top 125er CHG Healthcare Services as it featured program to encourage employees to give back to their community, an effective effort to stem turnover, and progress on a new learning technology initiative.
In 2014, No. 3 Training Top 125er Capital BlueCross doubled the size of its customer service group, requiring it to formulate and launch a new training approach in record time.
Efforts to enhance the performance of managers, combined with new technology and other learning investments, kicked No. 2 Training Top 125er Jiffy Lube International, Inc., into high gear in 2014.
Bolstered by the belief that "training fuels all of our success," North America's largest real estate franchise moves into the top spot on the 2015 Training Top 125.
The 2015 Training Top 125 winners demonstrated a strong focus on effective training and employee development tied to corporate strategic goals and Kirkpatrick Level 3 and 4 results.