Home
January / February 2015
January / February 2015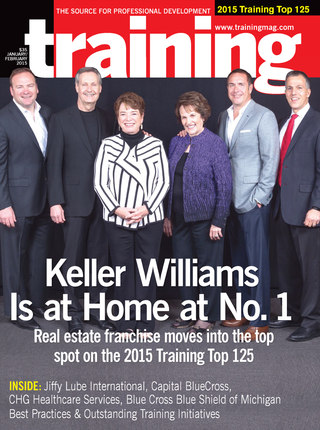 View Digital Edition
We need to ask ourselves those age-old questions that make training and individual trainers invaluable parts of an organization looking to "do more with less."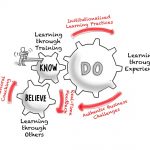 It's time to reframe the 70-20-10 ratio as a system and engage in inquiry from the perspective of what a performer needs to know, do, and believe.
How long can we use willpower to force ourselves to pay attention to something that's just not that interesting?
Organizations need to formalize a method for continued guidance and support among coworkers, ongoing employee and team development, and metrics of an organization's evolving cultural intelligence.
There is a great interest in training programs that address personal development, interpersonal skills, brainstorming, and public dialogue.
Even if you don't teach time management seminars, good time management is essential for a great presentation.
Subtle shifts can be the most dangerous for us as educators. Perhaps our material has gone flat while we've been busy creating ways to engage learners.
Trainers must focus on what they want learners to do at each stage of a learning cycle: engage in the content, participate in the learning, and then activate new behaviors.
Keller Williams Realty, Inc., took up residence at No. 1 (up from No. 2 last year) on the 2015 Training Top 125, while Jiffy Lube International drove into the No. 2 spot.
When we get to a point where learning activities are anchored around people, and systems deliver a personalized learning experience in both academic and corporate worlds, we are all going to be much better off.