Home
January / February 2015
January / February 2015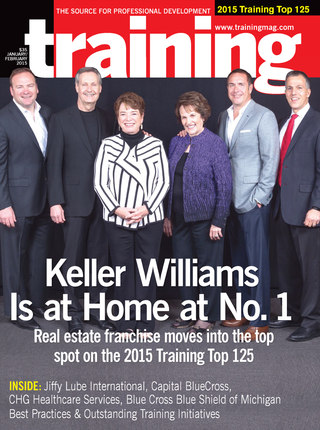 View Digital Edition
Find out about the latest advances in training technology.
Stories represent the most powerful form of persuasion we know. The most memorable brands tell their story not just through slogans and slick ads but through the words, actions, and attitudes of its people.
The latest training industry mergers, acquisitions, partnerships, and more.
The latest products and services launching in the training industry.
What kind of job aids does your organization have to help employees learn ready-made solutions for dealing with recurring problems?
Strong leadership is essential to developing and sustaining a culture of quality, but only 60% of workers say their management supports the quality vision and values unequivocally, according to a study The American Society for Quality (ASQ) and Forbes magazine conducted of more than 2,000 senior executives and quality professionals worldwide.
Create your own self-assessment quiz to ask yourself the same three questions throughout the year—this will start you thinking about what to do throughout the year to keep improving along the way.
Find a routine and add a positive practice to change the nature of work.
When we get anxious, blood flows away from the parts of the brain that help us think creatively, evaluate effectively, and make sound decisions.
The new happiness movement is about employer-supported volunteerism where employees are the ones involved in doing good in their immediate communities or in the global arena.