Home
September / October 2011
September / October 2011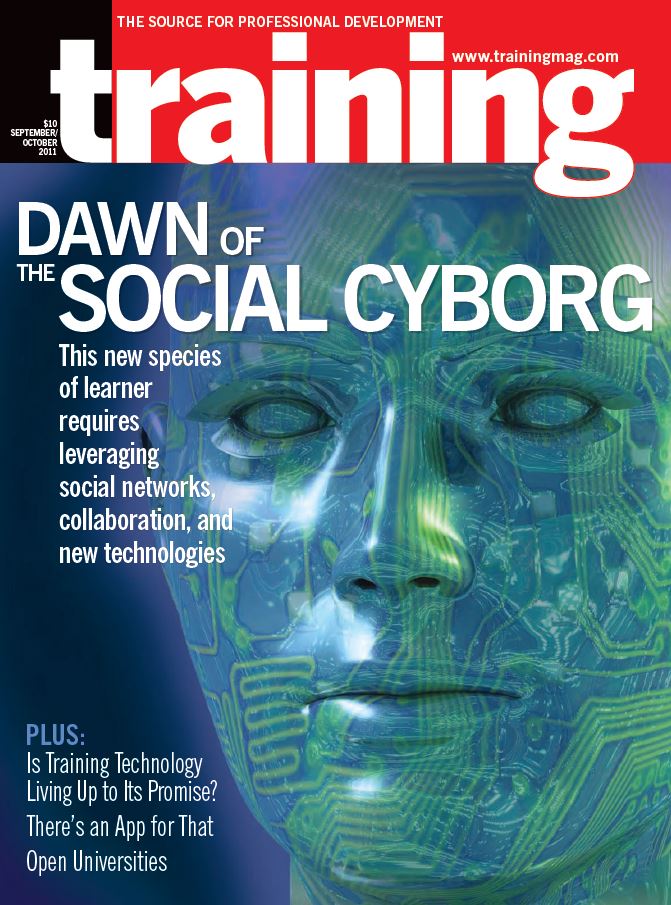 By Peter Post, Director, The Emily Post Institute It's happened over and over again:
By Tim Hagen, President, Sales Progress
By Margery Weinstein Coming up with the latest and greatest learning curriculum for employees year after year can be overwhelming—especially if you work for a small or mid-size company with minimal resources. Fortunately, there is a burgeoning trend that three-time No. 1 Top 125er PwC is helping to "open" up. In creating PwC Open University, the professional services firm has opened up its vault of training materials, including 150 courses, a growing number of which are CPE accredited.
Technology By Andrew B. Wolff, PhD, L&D Educational Methods Leader, PricewaterhouseCoopers
By Sairaj Vaithilingam, Director, Content and Design Services, and Ramanathan Srinivasan, Senior Consultant, Learning Solutions Group, Cognizant Learning Solutions Group Why can't I learn what I want, when I want? This is a common question posed by the sales personnel at Cognizant. With the company growing at an industry-leading clip and expanding its workforce,
By Jason W. Womack, MEd, MA When you're meeting with someone—for example, a new customer or a potential vendor—you will get more from that meeting if you understand learning preferences. During a discussion, I once heard a client say, "I have a clear picture of what you're talking about." I did not understand—we were on the phone, and I hadn't sent anything to look at ahead of time.