Home
September / October 2011
September / October 2011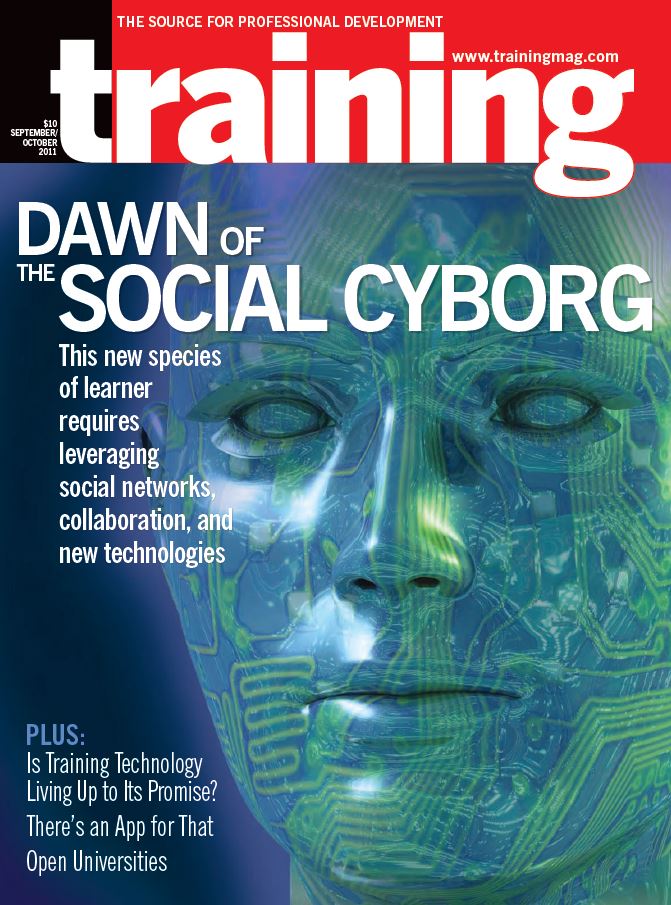 By Sairaj Vaithilingam, Director, Content and Design Services, and Ramanathan Srinivasan, Senior Consultant, Learning Solutions Group, Cognizant Learning Solutions Group Why can't I learn what I want, when I want? This is a common question posed by the sales personnel at Cognizant. With the company growing at an industry-leading clip and expanding its workforce,
By Jason W. Womack, MEd, MA When you're meeting with someone—for example, a new customer or a potential vendor—you will get more from that meeting if you understand learning preferences. During a discussion, I once heard a client say, "I have a clear picture of what you're talking about." I did not understand—we were on the phone, and I hadn't sent anything to look at ahead of time.
Motel 6 and Studio 6 turned the light on their training framework, revamping it in an effort to improve quality and consistency within the network. The new training structure aims to focus on the development of Motel 6/Studio 6 team members, ensuring they understand the "why" behind each course and providing them with supportive coaching along the way.
Universum Development, parent company of employer branding firm Universum Group, acquired Doostang, a global career networking platform for young professionals. Founded in 2005, Doostang has more than 900,000 members. Members join Doostang to get exclusive access to 15,000-plus hand-picked positions with thousands of employers across finance and investment, consulting, media, and technology industries.
Hughes Network Systems, LLC, unveiled expanded features—including live training management functionality such as such as class scheduling, user registration, class role printing, attendance, grade tracking, and a customized reporting dashboard—for its hosted learning portal. SCORM (Sharable Content Object Reference Model) conformance enables course designers to take full advantage of both off-the-shelf content and a variety of authoring tools.
By Neal Goodman, Ph.D., President, Global Dynamics, Inc. All too often, companies invest in the professional development of their workforce only to lose that investment after employees leave (or when they simply forget what they learned). According to Ernst & Young, 44 percent of employees are "poor or very poor" at transferring knowledge.
Even under the best of circumstances,nearly 70 percent of all change initiatives fail. And that's why most organizations never realize the benefits they hoped for with their new culture change, software implementation, or training initiative. While there are many documented reasons why change initiatives fail, the overriding reason is that change sponsors do not involve or address the concerns of the people affected by the change.
By Tony O'Driscoll, Executive Director, Center for Technology, Entertainment, and Media (CTEM), Duke University's Fuqua School of Business For the last 35 years, the training community has toiled tirelessly to better understand how to maximize human performance. During that time, we have learned a lot about what works—and what doesn't—when it comes to leveraging human capital to drive business results.