Home
January / February 2020
January / February 2020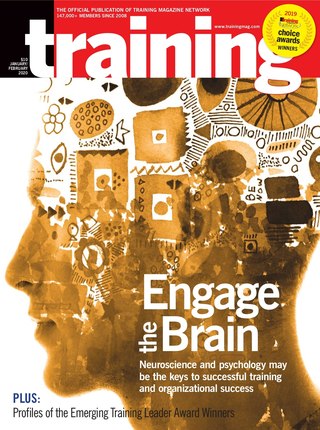 View Digital Edition
Training magazine is excited to congratulate the winners of our first-ever vendor awards program—the Training Magazine Network Choice Awards—who were chosen by…YOU!
Each year Training magazine requires all Training Top 10 Hall of Famers to submit an Outstanding Training Initiative that is shared with our readers in a print issue. Here are the details of KLA Corporation's KT Engineering Conference and SCC Soft Computer's InFocus Microlearning Project.
Training magazine reveals the winners of its inaugural crowd-sourced vendor awards program: the 2019 Training Magazine Network Choice Awards.
2019 Emerging Training Leaders harness the winds of change, innovation, and collaboration to inspire their colleagues to ever-higher levels of success.
Neuroscience and psychology may be the keys to successful training and organizational success.