The latest training industry mergers, acquisitions, partnerships, and more.
Find out about the latest advances in training technology.
3 ways to guard yourself from living in your assumptions so you can (respectfully) form new—and up-to-date—opinions.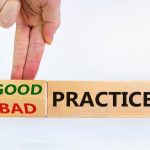 The Great Return is an opportunity for compliance and HR leaders to re-evaluate the effectiveness of their current training methods and optimize them for a hybrid, digitally connected workforce.