March 2021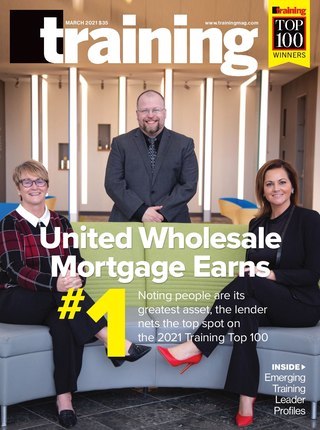 View Digital Edition
The 2020 Emerging Training Leaders are guiding lights as they continue to help their organizations face and conquer the challenges of the COVID-19 pandemic and economic uncertainty.
Training editors and Training Top 100 Hall of Famers recognize innovative and successful learning and development programs and practices submitted in the 2021 Training Top 100 application.
BNSF Railway, Dollar General Corporation, Nationwide, and Sonic Automotive were inducted into the Training Top 100 Hall of Fame in 2021.
While financial services firm United Wholesale Mortgage netted #1, construction companies built up a sizable presence in the Top 5, taking #2, #3, and #5.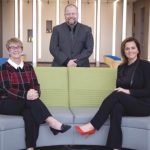 Citing people as the company's greatest asset, United Wholesale Mortgage earns the top spot on the 2021 Training Top 100.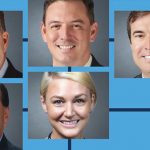 Haskell's people-first culture champions the core values of team, excellence, service, and trust.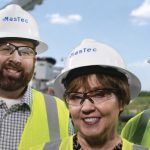 In a year unlike any other, MasTec Utility Services continued its tradition of effective and innovative training.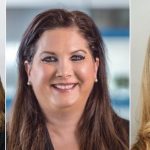 A creative, inclusive approach to learning and development resulted in a standout year for C&A Industries, a Medical Solutions Company.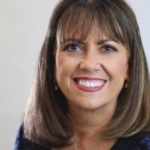 In the face of pandemic-induced challenges, Rosendin stepped up its talent development efforts.
Construction companies cemented three out of the Top 5 2021 Training Top 100 rankings in this first of four redesigned issues of Training magazine.