March 2021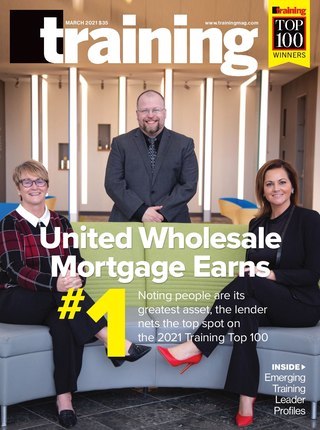 View Digital Edition
Find out about the latest advances in training technology.
The latest products and services launching in the training industry.
Real influence is rooted in servant leadership—adding value to others in every interaction up, down, sideways, and diagonally.
Most contact center agent mistakes results from human error, not lack of training, research shows.
I encourage you to reflect on the last undeniably challenging year as most of us worked remotely.
Research and practice from the worlds of dramatic arts and education can help enliven online meetings and training.
Sometimes being on autopilot—knowing a skill so well it doesn't require conscious thought—can lead to human error.
4 options to help training programs hum along at a quick, sustainable rate in no time.
Shared sensemaking is needed in this period of intense liminality.
Using VR to recreate those moments of camaraderie we are missing out on during the COVID-19 pandemic.