Home
September / October 2017
September / October 2017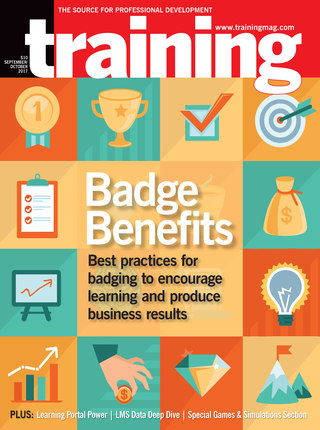 View Digital Edition
What science tells us about team training.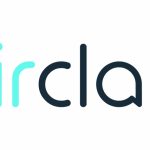 Many features found in virtual classrooms can be used to mirror and even improve the in-person experience in ways that are more accessible for learners.
No matter how complex and sophisticated training technology may become, to my mind, the most powerful training technology will always be the human element. What are the best ways to optimize the human element in training?
Choose a project you're working on and write three to five "So thats"—things that drive you to do your best work for the individuals, groups, and organizations you serve.
Find out about the latest advances in training technology.
The latest products and services launching in the training industry.
The latest training industry mergers, acquisitions, partnerships, and more.
Top-rated employees are three times more valuable to their managers than the average employee, according to a new study from VitalSmarts, led by New York Times best-selling author David Maxfield, that surveyed nearly 1,600 managers and employees. And despite the fact that they are responsible for 61 percent of the total work done in their departments, they actually have work habits that reduce their stress levels.
Overcoming aversion to risk is one of the most important characteristics of digitally native companies, according to a new study released by MIT Sloan Management Review (MIT SMR) and Deloitte Digital.
I feel like a failure if I don't clock 10,000 steps by the time I go to bed. That got me to wondering about whether badging has a similar motivating effect when it comes to corporate training.