July / August 2016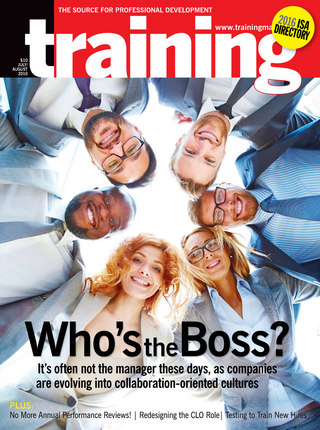 View Digital Edition
When you make clear who you are rewarding, how, and why, maybe others will work hard to earn special rewards, too.
Daily, work for 30 uninterrupted, completely intentional minutes on something that is 30 or more days out. Apply this at work to upcoming meetings, trips, and deadlines. You'll experience momentum, beginning important projects early.
A study by New York Times bestselling authors and VitalSmarts executives Joseph Grenny and David Maxfield found that 83% of employees have witnessed their colleagues saying something that has had catastrophic results on their careers, reputations, and businesses.
The latest products and services launching in the training industry.
The latest training industry mergers, acquisitions, partnerships, and more.
"Experiential" rewards and a return to luxury are among the key issues that will impact investment in human capital this year, according to the 2016 Trends in Incentive Travel, Rewards, and Recognition report from The Incentive Research Foundation (IRF).
For four years running, more than 80% of U.S. employers rank employee engagement as a strategic priority, according to TalentKeepers' 2016 Workplace America report.
Some organizations, such as Zappos, these days are shifting to a "Holacracy," an operating structure that eliminates as much management as acceptable and puts staff in individual leadership roles that require self-governance.
Each year Training magazine requires all Training Top 10 Hall of Famers to submit an Outstanding Training Initiative that is shared with our readers in a print issue. Here are the details of KPMG's "Relationship Development Champion Initiative" and SCC Soft Computer's "GROW Manager Training Initiative."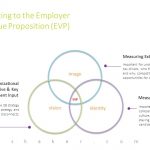 Training magazine taps 2016 Training Top 125 winners and Top 10 Hall of Famers to provide their learning and development best practices in each issue. Here, we look at cultural and system integration at Tenaris, employment brand definition at Vi, and peer advantage at Vistage Worldwide.