March / April 2016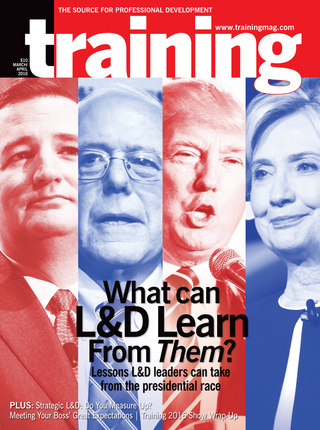 View Digital Edition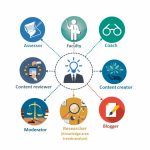 It doesn't have to if organizations foster a value of learning and sharing and create horizontal subject matter expert roles along with vertical job roles.
Find out about the latest advances in training technology.
The latest training industry mergers, acquisitions, partnerships, and more.
Of the organizations that track it, most organizations (58%) indicate that fewer than half of front-line workers actually access available development opportunities, according to new research by the Institute for Corporate Productivity (i4cp) and the Aspen Institute's UpSkill America.
Since maintaining clear expectations is an ongoing process of leaders and followers and coworkers engaging in dialogue, it helps a lot to teach followers how to do their part in that ongoing dialogue.
 
Leadership IQ surveyed 3,478 employees using an online test called "Is Your Personality Suited to Working Remotely or in the Office?" The results showed that only 24% of people who work in an office say they love their jobs. But 38% of mobile workers and 45% of telecommuting workers love their jobs.
Update tomorrow's agenda and allocate time for each of the 3 Cs of a productive day. Schedule time to Consume, Create, and Communicate, and you'll positively influence the production of everyone around you.
 
The Futurestep division of global people and organizational advisory firm Korn Ferry unveiled its 2016 predictions for trends it believes will shape the global recruitment and talent management industry.
The sickening crunch of my ankle hitting what I thought was pavement but turned out to be black ice was the first indication of bad news.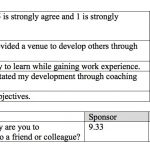 Training magazine taps 2016 Training Top 125 winners and Top 10 Hall of Famers to provide their learning and development best practices in each issue. Here, we look at Farmers Insurance's ProjectexChange, an approach for chasing the elusive 70 percent of learning that happens via experience, and IBM's adaptive learner approach of building innovation skills through instructional design.