May 2022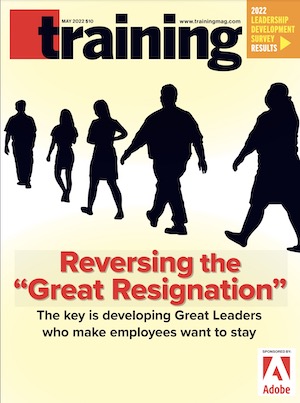 View Digital Edition
Sponsored by: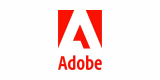 A roadmap to help organizations achieve a greater return on their leadership development investments by cultivating leaders who make employees want to stay.
…in person, in Orlando, in February as a New Day Dawned for Training at the Training 2022 Conference & Expo.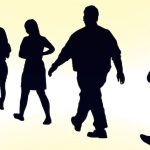 How to develop Great Leaders who can help reverse the "Great Resignation" trend.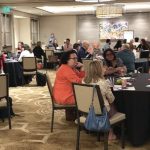 Learning and Development leaders take on (re)starting the future with an exchange of ideas and initiatives aimed at driving the evolution of training through technology and personal connection.
Training magazine taps 2022 Training APEX Awards winners and Training Hall of Famers to provide their learning and development best practices in each issue. Here, we look at how Security First Insurance used the Kirkpatrick Evaluation model to improve the design of its 120-Day Claims Examiner Trainee Program.
Each year, Training magazine requires all Training Hall of Famers to submit an Outstanding Training Initiative that is shared with our readers in a print or online-only issue. Here are the details of Booz Allen Hamilton's Effective People Leadership program and Dollar General's Inclusive Leadership Learning Journey.
Training's soon-to-be-retiring VP of Conferences, Julie Groshens, put her heart and soul into every event, fiercely determined to make each conference better than the last.
The latest training industry mergers, acquisitions, partnerships, and more.
The latest products and services launching in the training industry.
Find out about the latest advances in training technology.