Home
November / December 2018
November / December 2018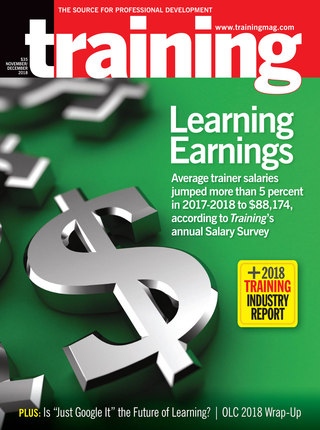 View Digital Edition
Digital amnesia is the tendency to forget information that can be found readily online by using Internet search engines such as Google.
Take an active role in exploring the future of learning. Dig beyond Google and learn more from the Internet in some interesting places.
How do we prepare our leaders for today's world where collaboration with others who may have different worldviews and experiences will be necessary to succeed?
Stop trying to hold people accountable. Instead, develop accountable people.
In the game of business today, speed is important, but agility is indispensable.
Even though Paraguayans don't like to be "singled out" during training, companies have had success in introducing case studies in which small groups collaborate to answer provided questions.
Strengthening the quality of your brand enhances your credibility, which is the foundation for positive relationships with both your customers and stakeholders.
Millennials are most satisfied when they have a voice and when they know their voice has merit.
Rather than default to managers as the primary vehicle for getting people to apply what they learn, maybe it's time to redirect the quest for this seemingly out-of-reach ideal and find other ways to conquer the windmill.
Recent research suggests that how we train introverts will determine their ability to flourish as sales professionals.