September 2022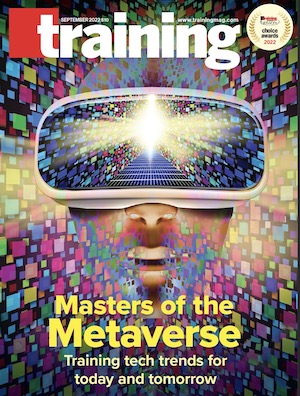 September 2022
View Digital Edition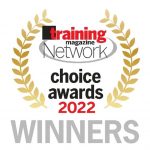 Training magazine reveals the results of its crowd-sourced vendor awards program.
Each year, Training magazine requires all Training Hall of Famers to submit an Outstanding Training Initiative that we share with our readers. Here are the details of McCarthy Building Companies, Inc.'s Virtual Safety Orientation and Sonic Automotive's Virtual New Hire Training.
Industry experts believe learning in the metaverse ultimately will offer supercharged immersive experiences, new forms of social interaction, and closer encounters with artificial intelligence (AI).
Research shows enterprise employees have a clear appetite for corporate video content.
The global eLearning applications market is expanding at a compound annual growth rate of 7.1%, according to a recent report.
The latest training industry mergers, acquisitions, partnerships, and more.
The latest products and services launching in the training industry.
Find out about the latest advances in training technology.
Productivity isn't always about battery life or screen size. Today, ask yourself how to use your (human) systems to your advantage.
No matter where you are in the organization chart, you can set a great example by how you work and how you work with others.