May / June 2015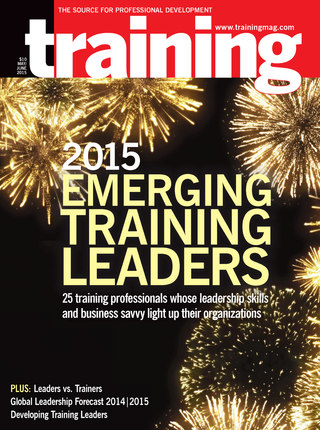 View Digital Edition
The military is known for its discipline and strategic thinking. Lessons from Gettysburg, Normandy, and other military battles can forge strong, effective leaders.
Workplace learning has risen to the top of many business leaders' to-do lists. While this is most L&D practitioners' dream, it comes at a price: the need for "accountability."
Many rules for comedians' improvisation also can be applied to training.
Ultimately, it's up to the learners to trace a plan from where they are to where they want to be.  What is the best way to learn?
A focus on the future is about building competence in an organization in the context of careers, strategic planning, and vision.
Training participants have an appetite for "soft skills" programs that address American business practices, customer service, communication, supervisory skills, and management development.
With practice (the more the better), your improved vocality can make a big difference in both training and workplace effectiveness.
When it comes to recognizing employee effort, it's time to start worrying less about "fairness" and more about shining the light on work that makes a difference.
Many of the skills trainers already use in creating a successful classroom experience are applicable to overcoming the challenges leaders face in a virtual environment.
Find out about the latest advances in training technology.