November 2021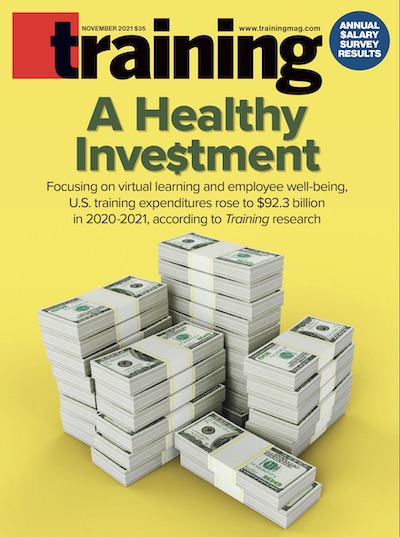 View Digital Edition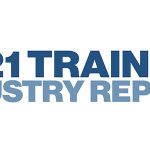 Now in its 40th year, The Industry Report is recognized as the training industry's most trusted source of data on budgets, staffing, and programs.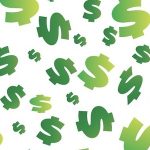 Average trainer salaries decreased just a fraction in 2020-2021 to $86,954, according to Training's annual Salary Survey.
Training magazine taps 2021 Training Top 100 winners and Training Top 100 Hall of Famers to provide their learning and development best practices in each issue. Here, we look at how Allianz Life is creating a culture of continuous learning and BankWest's Teller Training for Universal Bankers.
Each year, Training magazine requires all Training Top 100 Hall of Famers to submit an Outstanding Training Initiative that is shared with our readers in a print issue. Here are the details of IBM's Sell Well Digital Campus and SCC Soft Computer's Effective Customer Service, Global Deep Dive program.
Instead of the "Great Resignation," organizations should focus on the valuable training and development they can provide to both their current employees and new hires to engage and retain them and help them grow.
Most organizations don't have a detailed plan yet on what a hybrid work environment will look like or how they'll ensure fair treatment of remote workers.
Don't ask, "Where did the time go?" Instead, change your focus today, and be more productive tomorrow.
Every minute you spend on the things you do very well will add more value than a minute spent on something that is not your specialty.
Find out about the latest advances in training technology.
The latest training industry mergers, acquisitions, partnerships, and more.