September 2023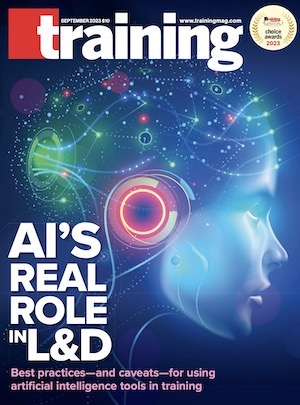 View Digital Edition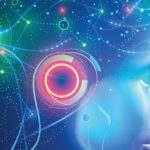 Best practices—and caveats—for using artificial intelligence tools in training.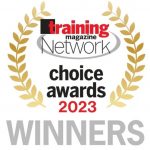 Training magazine reveals the results of its crowd-sourced vendor awards program.
Training magazine taps 2023 Training APEX Awards winners and Training Hall of Famers to provide their learning and development best practices in each issue. Here, we look at Greystar's National Virtual Onboarding program.
Top tasks workers want to see automated by artificial intelligence.
Each year Training magazine requires all Training Hall of Famers to submit an Outstanding Training Initiative that is shared with our readers in a print or online-only issue. Here are the details of Booz Allen Hamilton's Integrated Technical Talent System.
Upskilling, reskilling, and investing in AI training tools are top strategies for overcoming skills gaps caused by artificial intelligence.
Sharing our stories lets us see one another as humans…being.
For employees who regularly look to leave early, managers may need to talk through the need to stay until the end of their scheduled work obligations.
While AI will continue to change the way we work, train, and learn, the human aspect is still vitally important.
The latest training industry mergers, acquisitions, partnerships, and more.