July / August 2017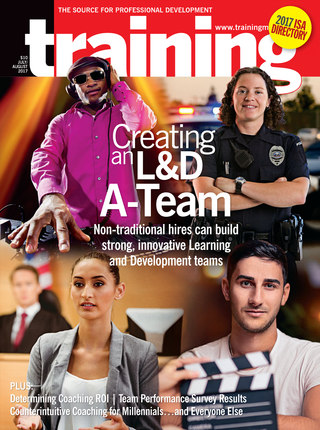 View Digital Edition
Although you have self-interests, your conversation on the subject with your supervisor should be mindful of the collective interests of your department, including those of your boss.
Whether an inside job or working from the outside in, motivation on the job is no easy task.
If this is all I ever hear after a presentation, it will be enough: "I felt you were here to benefit me."
Story Sync is a role-specific, interactive scenario that operates on a classroom-issued tablet, which runs in parallel with classroom content.
By combining new research on the value of cross-cultural collaboration with five key discovery skills, organizations can leap forward in fostering a learning environment that promotes creativity and innovation.
Essential tools in the trainer's kit in Romania are similar to those required in most Central and Eastern European countries: Establishing trust, engaging trainees, and developing a personal connection with them are of paramount importance.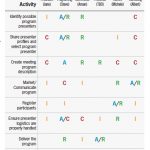 Use the RACI chart to facilitate discussions about responsibility and authority. Clarification of roles will keep the project focused on achievement of the outcomes critical to personal and team performance.
Business schools don't prepare people to be laid off or downsized out, nor do they teach leaders how to lay off people.
When was the last time you listened to your employees? Really listened—when you weren't thinking about how to respond, what task to do next, or when to get to the next meeting?
Start coaching employees when they are doing great or doing just OK. Coach people every step of the way and help them develop good habits before they ever have a chance to develop bad ones.